Reviews

Usage example

Description

How To Edit
Slides
Description
Presentation template with various roadmap diagrams and timeline infographics for creating strategy and project plans. Using editable roadmap shapes you can easily show long-term milestones or present a project objectives or stages over a year.
roadmap slides with picture background
modern flat infographics roadmap shapes with flat signs
timeline diagrams for roadmap project planning
extendable set of flat icons for infographics
fully editable style, size and colors
Further Resources about Business Roadmap Charts
Definitions
Set of diagrams for roadmap infographics made in Powerpoint. Template with predesigned road map diagrams for illustrating
long-term strategy with yearly milestones
project stages
project milestone
mid-term monthly project plans
roadmaps including various department planning
extendable set of flat icon symbols for infographics
fully editable style, size and colors
Package content:
Roadmaps with pictures, for yearly description of your product
Quater descriptions available in different colors
Roadmaps for description of year goals
Steps and stages of your project
Descrition of project phases
Roadmap infographics for several projects
Target roadmap
Past and Future Projects status path direction sign image
Skyline pathway departments roadmap flat infographics
Four and six aims milestones roadmap infographics
Circular 6 steps roadmap arrow timeline diagram
Linear 5 stages roadmap icon signs timeline
Linear project plan roadmap arrow – four and nine stages
Nine steps timeline roadmap with signpost icons
Eight steps timeline roadmap flat chain infographics
Monthly plan roadmap timeline dotted arrow
Monthly project plan roadmap timeline
Fully editable roadmap illustration icons
Format
Fully editable vector shapes by using built-in PowerPoint tools (vector format), including
changing contour color of the icon
changing color of the scribble filling
adding shadows
changing shape and size, rotating, flipping the object
putting shapes behind or on top of text
See editing demonstration in
our HowTo Videos
.
Author
Content and design: Izabela Zvirinska
Slides included in this PowerPoint Presentation:
How To Edit
How to edit text & colors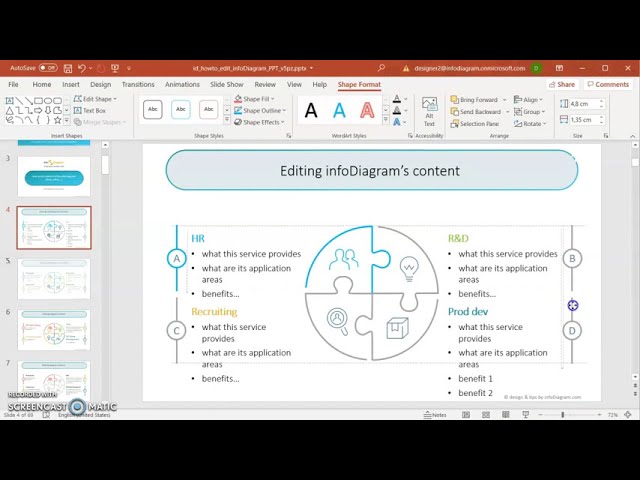 How to expand / shorten diagram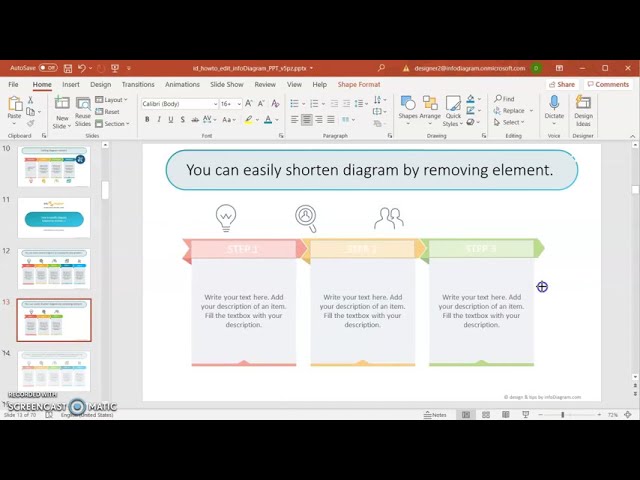 How to Replace Icons in infoDiagram PPT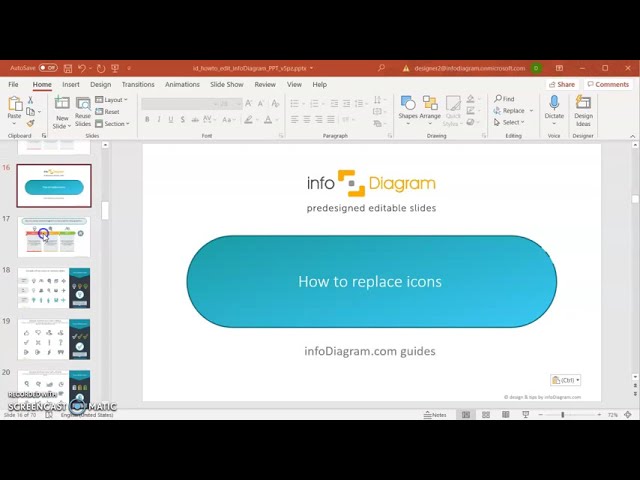 Roadmap Diagram Templates for Project Strategy Planning (PPT icons and images)