Reviews

Usage example

Description

How To Edit
Slides
Description
Do you need to present a new eco-green technology project or idea? Make an impact with your slides, and visualize your message with creative organic shapes and graphics. Use the Eco-Friendly Templates for PowerPoint we have developed.
What is a Project Pitch Presentation?
A presentation of a new project idea is usually to get stakeholders' approval or financial support. A professional pitch deck describes a challenge, solution proposal, situation analysis, and execution business plan. The project should have a defined objective, measurable outcomes, duration, and end.
Why use Pitch Deck visual slides?
To ensure getting attention and a clear presentation of the project's essence. Using organic blob shapes is related to a natural and environmental style and gives your pitch a personal touch. You can modify all graphical elements to adapt them to your need. You can modify all graphical elements to adapt them to your need.
Try using those PowerPoint illustrations to present your content visually in an elegant way.
All graphics are editable, so you can modify the colors and text. We also added a general icon collection at the end of the presentation deck. Optionally you can also extend the collection by more PPT symbols (see Related Diagrams section).
Fully editable in PowerPoint set of vector shapes fully editable by using built-in PowerPoint tools, including
change the color of all shapes filling and its outline, including icons
adding shadows
changing shape and size, rotating, flipping the object
putting shapes behind or on top of text
See editing demonstration in
our HowTo Videos
.
Authors
Design by infoDiagram's designer.
Contact: here
Slides included in this PowerPoint Presentation:
How To Edit
How to edit text & colors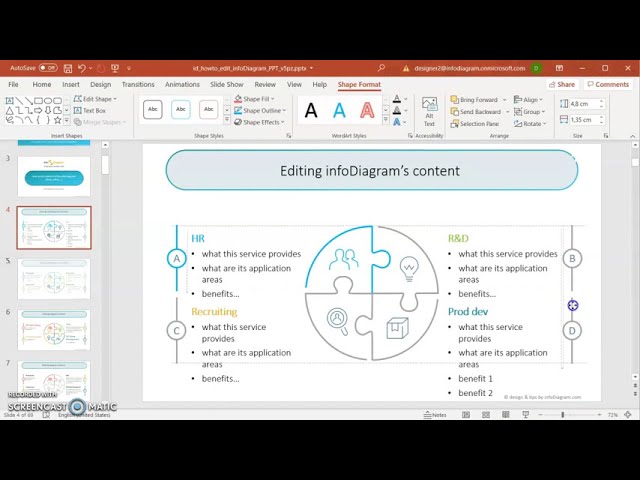 How to expand / shorten diagram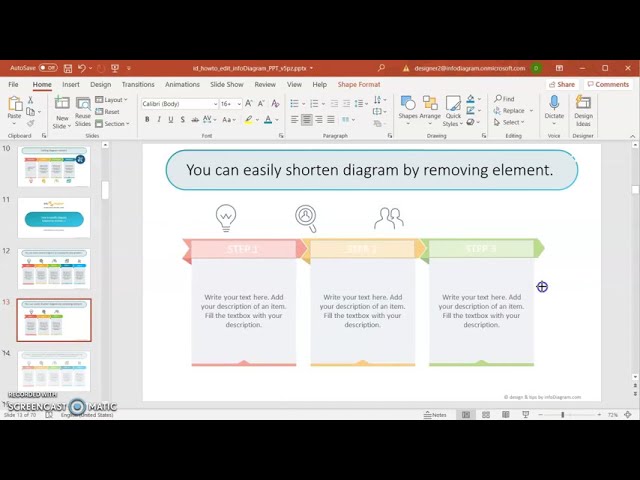 How to Replace Icons in infoDiagram PPT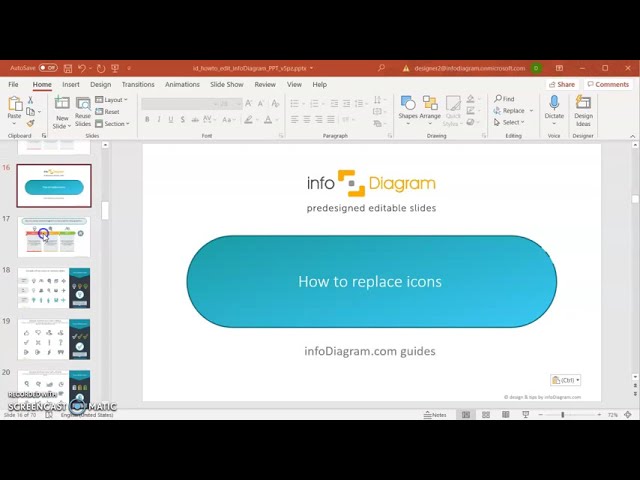 Creative Eco Green Project Presentation, Organic Blobs (PPT Template)