Reviews

Usage example

Description

How To Edit
Slides
Description
Looking for the most impactful way to present strategy, value or tactical process? We designed Chess Pieces Graphics that you can use to create beautiful visuals to explain your ideas and thoughts.
This Chess Pieces Graphics slide deck contains:
14 diagrams to illustrate winning or loosing, strategy, tactics, direction, process planning, growing and decreasing value, flow charts, the opposite teams or view points, list, matrices, statistics.
Two graphical styles - modern flat style and lighter elegant outline style. Use them to create concise and catchy chess diagrams and professional attractive icons for presenting ideas through graphics.
20 flat and outline symbols to show various business concepts e.g. Organization, Money, Costs, Investment, Agreement, Process, Safety, Marketing and chess figures e.g. King, Queen, Bishop, Knight, Rook, Pawn.
Instruction how to modify those diagrams using standard PowerPoint editing tools.
Format: fully editable vector shapes (modify colors of diagrams and icons, resize without quality loss)
What is Chess Pieces diagram?
Chess pieces are a great metaphor for strategy. It is a simple abstract concept, but once your audience sees it, they will instantly get an idea of what you'll be talking about. What else can you illustrate with chess pawns? With Chess Pieces diagram you can show the process and strategic planning, tactics and procedures, growing value comparison, two opposite teams or projects, win/lose checkmate game. We added a chessboard with full 2 team players chess pieces so you can move them around as you need.
Where you can use the Chess Pieces graphics?
Using diagram visualizations for presenting ideas of opposition and interdependence is a way to make your presentation attractive and capture the attention of the readers or your audience.
Compare growing value using flat icons of King, Queen, Bishop, Knight, Rook, Pawn. Illustrate
Express decreasing and increasing value with steps flow chart.
Present two opposite teams with chess teams infographics.
Visualize win/lose checkmate with flat symbols of king and queen figures.
Create various lists and illustrate marketing concepts like Marketing Mix.
Show strategic steps using a chessboard.
Visualize percentage numbers statistics with matrix infographics of chess pawns pieces.
Illustrate two concepts or projects with chess board graphics with full 2 team players chess pieces.
All graphics are editable, so you can modify the colors and text. We added also a general icon collection at the end of the presentation deck. Optionally you can also extend the collection by more PPT symbols (see Related Diagrams section).
Chess pieces infographics contain ready-to-use modern diagrams, and lists illustrated with symbols dedicated to the following topics:
Growing value comparison chess diagram depicted with flat icons: king, queen, bishop, knight, rook, pawn
Decreasing value of chess figures flow chart illustrated with outline symbols: king, queen, bishop, knight, rook, pawn
Increasing steps flow chart of chess game figures shown with outline icons: king, queen, bishop, knight, rook, pawn
Two opposite teams depicted with chess infographics
Win or lose checkmate chess game diagram illustrated with flat symbols
Four elements list diagram shown with chess pieces graphics
Elements of marketing mix strategy template: product, prize, place, promotion items
Knight on chess board illustrated with two steps strategy diagram
Strategy game illustration list diagram for four elements
Key chess piece list diagram for six elements with central queen symbol picture
Pawn graphic list diagram of five elements
Chess figures list diagram for eight elements
Matrix infographics of chess pawns pieces percentage graphics
Icon set of all chess pieces with king, queen, bishop, knight, rook, pawn
Chess board graphics with full two team players chess pieces
Try using those PowerPoint illustrations to present your content visually in an elegant way.
Fully editable in PowerPoint set of vector shapes fully editable by using built-in PowerPoint tools, including
change the color of all shapes filling and its outline, including icons
adding shadows
changing shape and size, rotating, flipping the object
putting shapes behind or on top of text
See editing demonstration in
our HowTo Videos
.
Authors
infoDiagram's designer
Contact: here
Slides included in this PowerPoint Presentation:
How To Edit
How to edit text & colors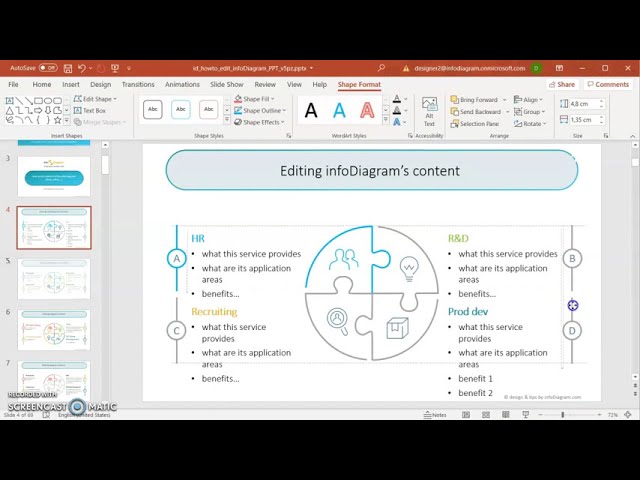 How to expand / shorten diagram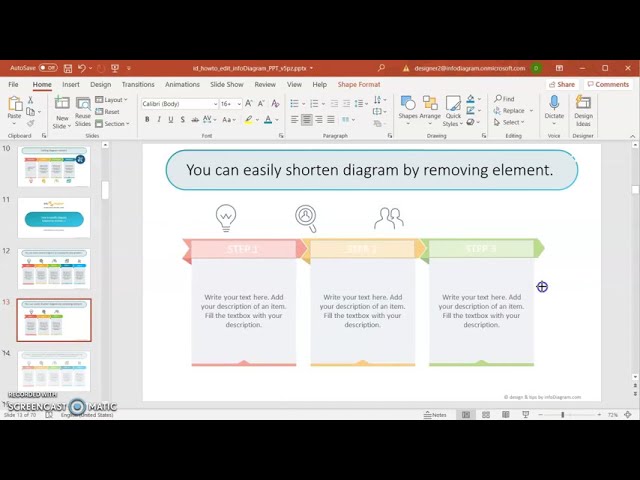 How to Replace Icons in infoDiagram PPT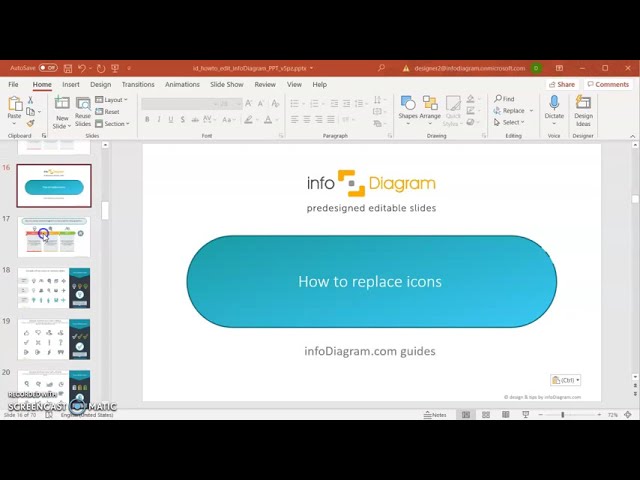 Chess Pieces Graphics (PPT Template)