Reviews

Usage example

Description

How To Edit
Slides
Description
Do you need to create a diagram to show the dependencies among parts of an organization or process? If you seek visual clarity of the slide, then take a look at our fresh Onion Layer Diagrams. They are great for presenting hierarchical structures, multiple level protection, gradual process development or stakeholder mapping.
This PowerPoint slide deck contains:
14 diagrams with onion layer diagram illustrations - elliptic-style onion chart, outline and flat onion diagrams, orbit-like graphics, layout to chow organization management structure and system application people roles.
Modern flat graphical style - concise and direct onion diagrams and professional icons.
19 symbols to show various business concepts e.g. Group, Clients, Employees, Stakeholder, Network, Dependence, Model, Globalization, Web, Value, Target.
Instruction how to modify those diagrams using standard PowerPoint editing tools
Format: fully editable vector shapes (modify colors of diagrams and icons, resize without quality loss)
What are Onion Diagrams?
Onion charts are diagrams in a form of concentric circles in shape onion skin layers.
You can use such an onion chart to illustrate a complete system in a few circles, dependent upon each other. The main concept of the diagram is shown by the center circle, or so-called core, of the diagram.
When to use Onion Layer infographics?
You don't need to spend hours finding the right graphics and images to illustrate key points. Onion-like circle diagrams will save you time and make your data memorable and readable.
Having such graphics in a presentation will make your slides impactful without the need to be wordy.
Where you can use the onion layers concept?
Illustrate stakeholder mapping, in other words identify stakeholders involved in your project. You will clearly determine which stakeholders will directly interact with a system or process.
Express gradual process development with concentric circles.
Present multiple level protection..
Visualize various hierarchical organizational structures.
Show market potential with TAM, SOM and SAM Layers.
Illustrate any multilayered relations.
Try using those PowerPoint illustrations to present your content visually in an elegant way.
All graphics are editable, so you can modify the colors and text. We added also a general icon collection at the end of the presentation deck. Optionally you can also extend the collection by more PPT symbols (see Related Diagrams section).
Are you searching for a diagram that shows the dependencies of entities or the relationships between the elements? Then check our Onion layer diagram templates. An onion-like chart is a powerful graphical tool that highlights dependencies among entities or parts. If you need to create a meaningful presentation, onion diagram will be an ideal choice. It emphasizes innovative ideas and new concepts and shows how different aspects relate to each other. The diagram is applicable in numerous fields such as business cases, HR and management.
Onion layer graphics collection contains pre-designed slides:
Onion-like circle diagram for four layers
Flat onion diagram with four layers
Light outline onion graphics with five layers with core
Four layers orbit-like infographics
Market potential TAM, SOM, SAM layers chart
Embedded four and five circles diagram with symbols
Onion diagram of hierarchical organization management structure template
Ordering system application people roles template with
Concentric circles diagram for eight items
Flat elliptic onion infographics
Outline elliptic onion diagram
Centric ellipses diagram template
Hofstede's onion model slide with value, ritual, hero, symbol icons
Fully editable in PowerPoint set of vector shapes fully editable by using built-in PowerPoint tools, including
change the color of all shapes filling and its outline, including icons
adding shadows
changing shape and size, rotating, flipping the object
putting shapes behind or on top of text
See editing demonstration in
our HowTo Videos
.
Authors
infoDiagram's designer
Contact: here
Slides included in this PowerPoint Presentation:
How To Edit
How to edit text & colors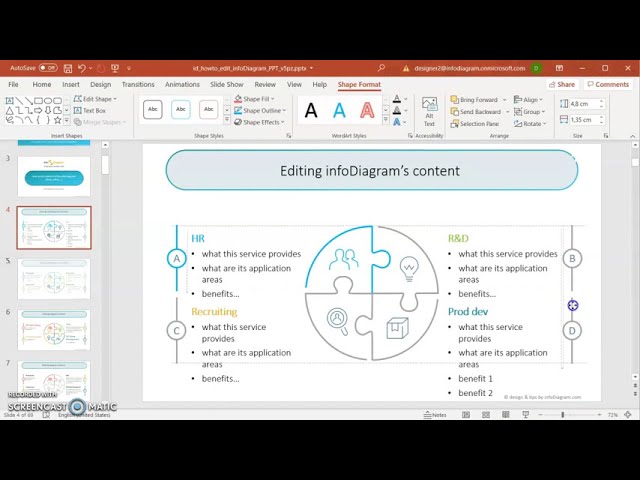 How to expand / shorten diagram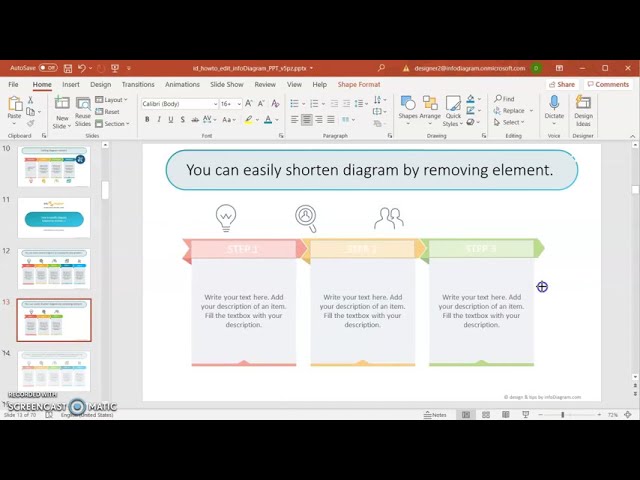 How to Replace Icons in infoDiagram PPT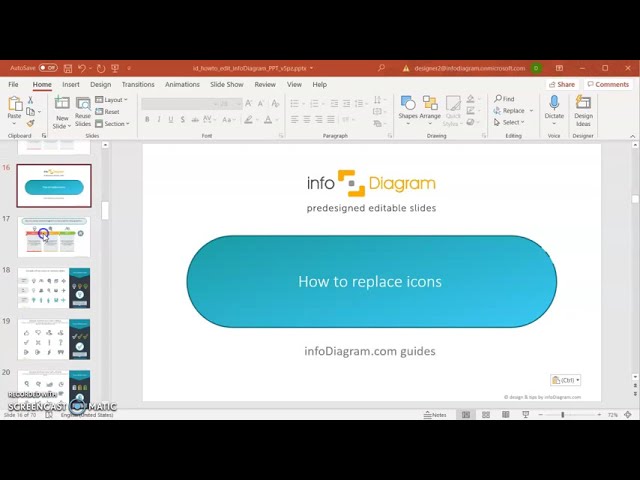 Onion Layers Diagrams (PPT Template)