Reviews

Usage example

Description

How To Edit
Slides
Description
Presenting a plan on how to use media for marketing? Use this visual presentation deck we designed for presenting marketing advertising strategies, media scheduling, purchasing digital and other public or social media presence.
The Media Planning PowerPoint template includes diagrams to define marketing and advertising terms - mass media use principles, key terms and activity plans:
13 diagrams for presenting media goals, target user group, key terms and types of media platforms, campaign calendar, advertising plan and sales targets.
32 icons to illustrate media terms such as digital advertising, marketing strategies and processes, scheduling, TV, Radio and other media platforms.
Format: fully editable vector shapes (modify colors of diagrams and icons, resize without quality loss
What is Media Planning?
The goal of proper use of media for marketing purposes is to increase brand awareness Support sales of existing products or launch of new product entering new markets. By proper planning strategy ensure the best combination of media to reach your marketing goal - select optimal media platforms for a brand or product, depending on your target customers and budget.
Why to use this visual template?
Ensure professional and clear information structure.
Explain the basics of media planning, starting with targeting, marketing objectives definitions, choosing best media types and scheduling advertisements
Use this template to present visually the major media types, media scheduling processes and general advertising management strategies.
On the last part of this deck, we added a set of icons you can use instead of icons in slide examples. You can extend this symbols icon collection by getting more flat business icons (see Related Diagrams section).
Colors of all text placeholders, text graphics and icons are fully editable (all graphics is a vector format). So you can change them to colors of your template or company brand.
Media Planning template content description
This PowerPoint visuals deck contains slides with
Definition, Purpose & Goals of media planning
Target Group definition template with sales avatar profile slide
Key Terms and Media Planning elements explanation diagram
Media Briefing Objectives & Underlying Factors
Sales Target Objectives
4 Types of Media - Earned, Shared, Paid, Owned with Publicity, Social Media, Paid Media, Content items
Media Campaign's Overview Calendar Timeline
Advertising Marketing Media Scheduling Plan Table
Full content description:
Media Planning Presentation Diagrams contains ready-to-use slides:
Media planning presentation content slide in text placeholder with flat icon;
Media presence goals template on a picture background with bullet point description;
User profile shown with bullet point description and icons;
Key terms in media planning shown with circle diagram and text placeholder for each item;
Media planning elements shown with diagram with icons;
Media briefing objectives and underlying factors scheme shown with bullet point description and colorful icons;
Target goals and objectives shown with four items circle diagram with description;
Six elements target goals and objectives circle diagram with text placeholder for each item;
Types of media diagram with description for each item: earned media, shared media, paid media, owned media;
Media types list with icons and bullet point description;
Media plan diamond diagram with colorful icons and text placeholders;
Media campaign's overview calendar timeline with description for each month;
Media scheduling plan shown with table and flat arrows.
Fully editable in PowerPoint set of vector shapes fully editable by using built-in PowerPoint tools, including
changing color of the icon filling and its outline
adding shadows
changing shape and size, rotating, flipping the object
putting shapes behind or on top of text
See editing demonstration in
our HowTo Videos
.
Authors
infoDiagram's designer
Contact: here
Slides included in this PowerPoint Presentation:
How To Edit
How to edit text & colors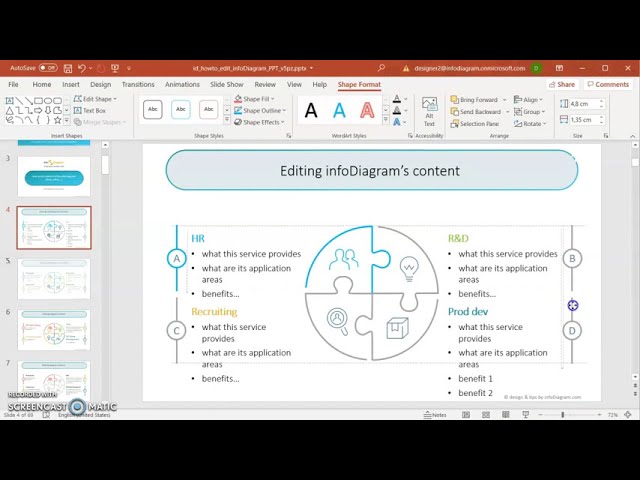 How to expand / shorten diagram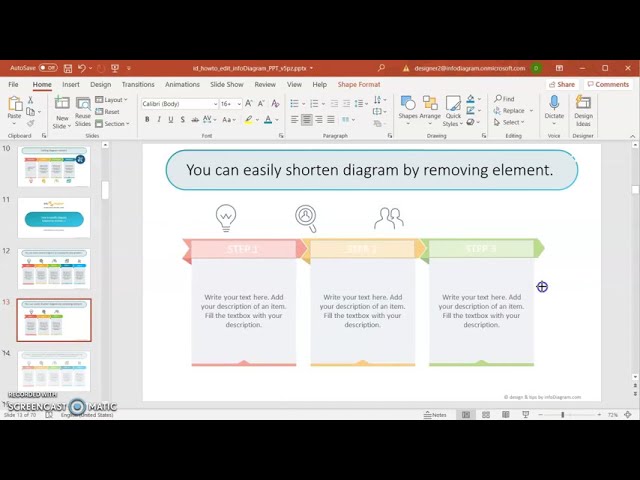 How to Replace Icons in infoDiagram PPT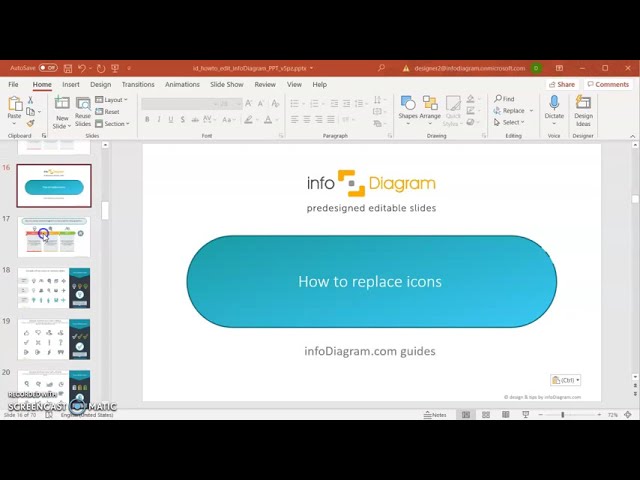 Media Planning Presentation Diagrams (PPT Template)