infoDiagram >
Icons >
IT icons File Types, Media, Web, Communication (flat PPT clipart)
Reviews

Usage example

Description

How To Edit
Slides
Description
Set of IT concepts symbols: Media File Types, Web signs, Communication means for designing visual diagrams. The package contains a set of editable vector elements in PowerPoint format.
Office file types: Spreadsheet, Presentation ...
Media types: Image, Video, Audio
Data files: Form, Report, Profile
Communication: Chat, Voice, Email, Hyperlink, Sharing ...
Graphical style: Simple flat icons, metro UI style
format: fully editable vector shapes in PowerPoint (color, filling, size - no quality loss when zoomed)
Content:
IT concepts: File types, Media types, Internet Communication types, Document types - as flat simple style PowerPoint icons.
Package content:
Common office file types: Spreadsheet, Text document, Presentation, PDF file
Files' collections: Files folder, directory, Compressed file archive
Media types: Image / Photo, Video / Movie, Audio / Music
Data in the web: Form, Report, Personal data profile, Preferences / Settings
Communication: Comment / Short Message, Text Chat / Discussion, Voice Chat, Video Chat
E-mail and connections: Email, Hyperlink, Sharing
Common concepts: Location, Search, Security, Protection
diagram schema examples: Traditional file attachment vs. file sharing
Search results optimization diagram
Website traffic statistics chart with icons

All icons in simple flat style, suitable for Metro UI style graphics.
Icons provided in 4 versions: for light background, dark background, standalone, in a circle
Fully editable in PowerPoint
set of vector shapes fully editable by using built-in PowerPoint tools, including
changing color of the icon filling and its outline
adding shadows
changing shape and size, rotating, flipping the object
putting shapes behind or on top of text
See editing demonstration in
our HowTo Videos
.
Authors
infoDiagram's contributing designer
Contact: here
Slides included in this PowerPoint Presentation:
How To Edit
How to edit text & colors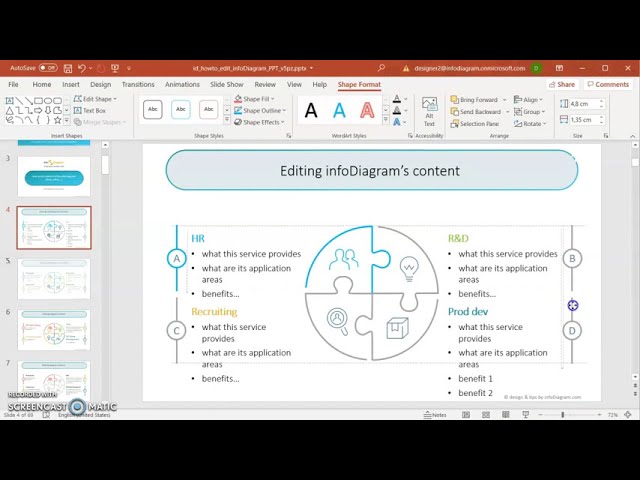 How to expand / shorten diagram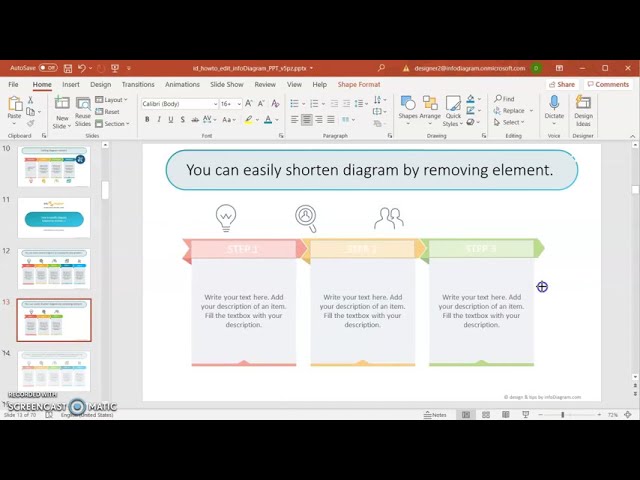 How to Replace Icons in infoDiagram PPT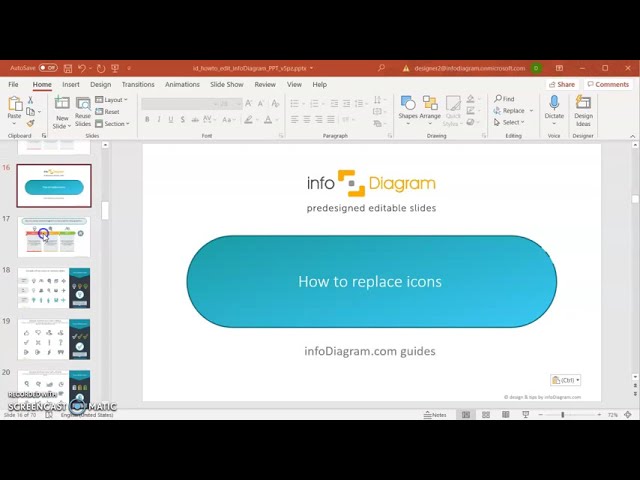 IT icons File Types, Media, Web, Communication (flat PPT clipart)