Reviews

Usage example

Description

How To Edit
Slides
Description
Editable visualizations of Brexit facts & economical data - main European Union and Great Britain macroeconomic statistics. We added also some presentation slides to analyze the history, risk analysis, and impact of Brexit. The Brexit Impact Template includes
Presentation of what is Brexit, what are the options and possible impacts analysis by PEST and PESTEL frameworks and Risk matrix template
Slide templates for assessing pros and cons of Brexit, comparing Brexit benefits and disadvantages. Presentation layout for planning Brexit risk mitigation by a company
Over 50 geographical maps (UK regions, European Countries) and 5 flags
editable data charts (Excel based) with UK and EU countries macro-economical data based on Eurostat sources, comparisons of best and worst countries with specific indexes
GDP (Gross Domestic Product) comparison within European regions
Government debt data charts
Unemployment rate data charts
Population size data charts
Country macro-economy symbols & data: population, density, GDP, capital, transport, production, distribution
Fully editable charts and marker arrows. Transparent flags and maps.
Macroeconomic Statistics
Comparing European Union countries (based on official Eurostat data)
Public debt
GDP per capita, PPS
GDP change
Unemployment rate
Population
EU countries (European Union members)
EU Nordic region: Denmark, Sweden, Finland
EU Western region: United Kingdom, Ireland, France, Germany, Austria
EU Benelux region: Belgium, Netherlands, Luxembourg
EU Southern region: Spain, Portugal, Italy, Greece, Cyprus, Malta
EU Baltic region: Estonia, Latvia, Lithuania
EU Central East region (Visegrad group): Czech Republic, Hungary, Poland, Slovakia
EU Eastern south region: Slovenia, Bulgaria, Romania
Content description
Brexit Impact and UK-EU economy presentation contain fully-prepared slides:
The content of Brexit economical impact template with text placeholder and EU and UK flags;
Brexit basic facts with list description, flat map, and circle graphics with values;
UK agreement options illustrated with comparison list chart and flags;
The United Kingdom and European Union macro-economical comparison bar charts with icons and a short description;
The United Kingdom geographic and demographic profile with a flat map, list description, and icons;
European Union geographic and demographic profile shown with list description and icons;
Advantages vs/versus disadvantages of Brexit for the United Kingdom shown with comparison list description and libra graphics;
Brexit PEST-based analysis presented with colorful graphics and list descriptions;
Brexit analysis by PESTEL template shown with list graphics and icons (in loops);
Risk matrix for Brexit impact evaluation with the UK and EU flags;
Brexit risk matrix with multicolor graphics and emotion icons;
BREXIT risk mitigation steps diagram illustrated with colorful diagram and a description for each item: analyze risk, plan, implement, monitor;
BREXIT Impact preparation timeline shown with flat arrow graphics and UK and EU flags;
Population in millions for February 2018 shown with a bar chart with EU and Germany flags;
Population in millions February 2018 with EU map with values for the Western region;
Unemployment rate shown with bar chart for November 2018;
Unemployment rate shown with EU map and values for the Western region;
Real GDP in PPS growth for EU, UK, and main neighbors for 2016-2017;
Government net debt for 2017 shown with bar chart;
Government net debt shown with EU map with values circles for the Western region;
The United Kingdom and Europe Map with text placeholder;
The United Kingdom and Europe Countries Map with colorful flag graphics;
Great Britain sub-regions zoomed map with a text description;
UK transport map with flight and train routes with a description;
The United Kingdom influence regions map with transparent circles;
The United Kingdom map with places pins and text placeholder;
The United Kingdom administrative subdivision regions map with cities;
The United Kingdom administrative division regions map with a description;
The United Kingdom territories maps on a white and dark background;
Flags of EU and major European countries: United Kingdom, Ireland, France, Germany.
Information sources
Editable elements
Fully editable vector shapes by using built-in PowerPoint tools, including
editing texts
editing charts (data and look)
arrows and markers: changing fill color, size
all elements are transparent (charts, maps, flags, arrows), you can put them behind or above your content
See editing demonstration in
our HowTo Videos
.
Author
Slides included in this PowerPoint Presentation:
How To Edit
How to edit text & colors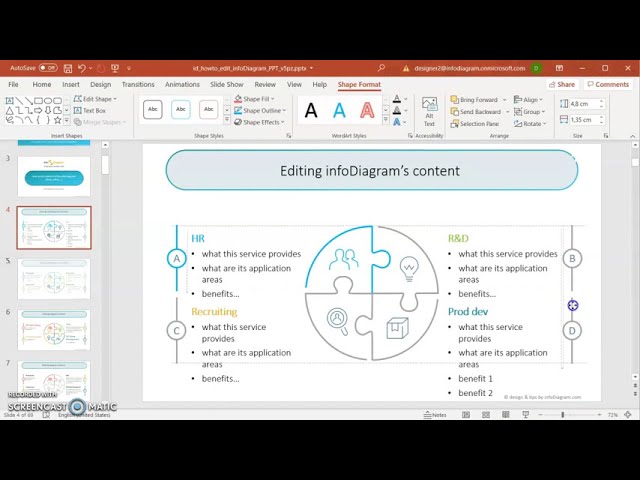 How to expand / shorten diagram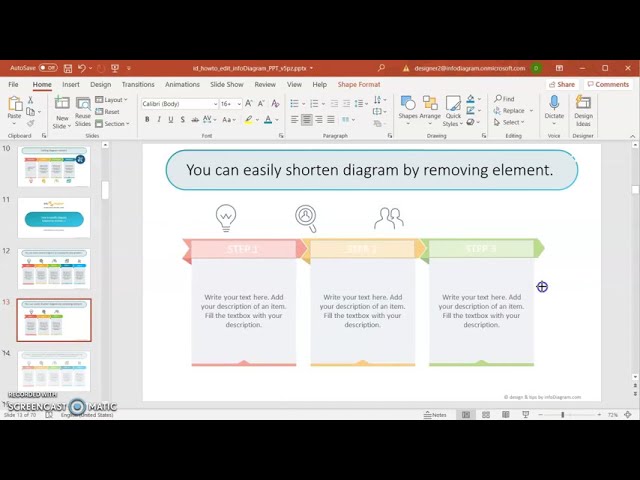 How to Replace Icons in infoDiagram PPT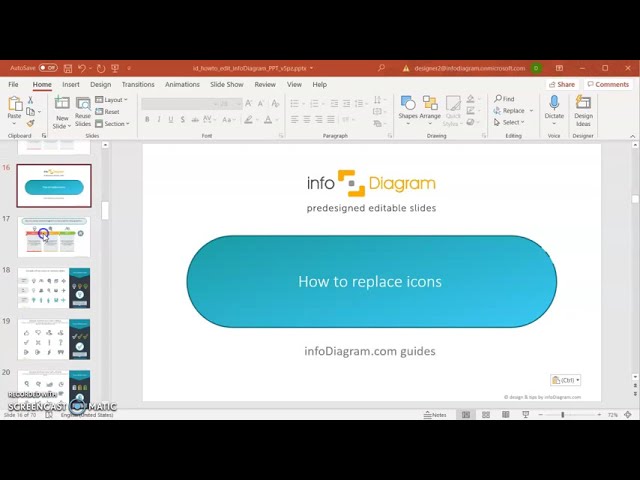 Brexit Impact Presentation & UK-EU economy facts (PPT Template)