Reviews

Usage example

Description

How To Edit
Slides
Description
Voucher for presentation design services.
Save your time and let our designers finish up your slides, so you will get a professional and readable presentation, consistent with your brand.
Within this voucher, you can choose
A. 1 complex diagram design - express delivery::
designing custom diagram shape based on client specification (e.g. a paper sketch),
providing 2-3 graphical styles of diagram,
adding icons to diagram categories or items (up to 10 symbols),
1 business days design turnaround (needs confirmation from our side)
up to 3 revision rounds included
B. 30 slides clean-up and branding
:
adjusting colors to your brand palette,
replacing fonts,
ensuring alignment of all slide elements
3 business days design turnaround (faster possible for a fee)
or
C. 10 slides re-design
:
adding icon to illustrate slide items,
adding professional photographs,
replacing text by visual diagrams.
3 business days design turnaround (faster possible for a fee)
How it works
After buying the voucher we will contact you to confirm the content and timing.
Money-back guarantee if we are not available to do the design service.
Voucher is valid 2 months from the date of purchase.
Faster design turnaround possible (even 1 business day) for additional fee. Contact us to confirm availability.
Slides included in this PowerPoint Presentation:
How To Edit
How to edit text & colors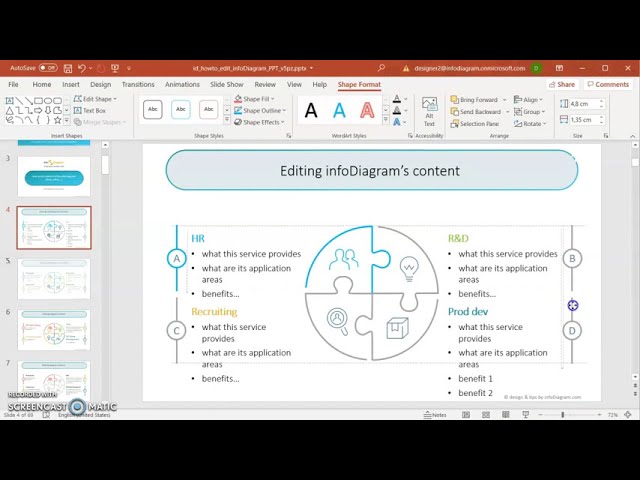 How to expand / shorten diagram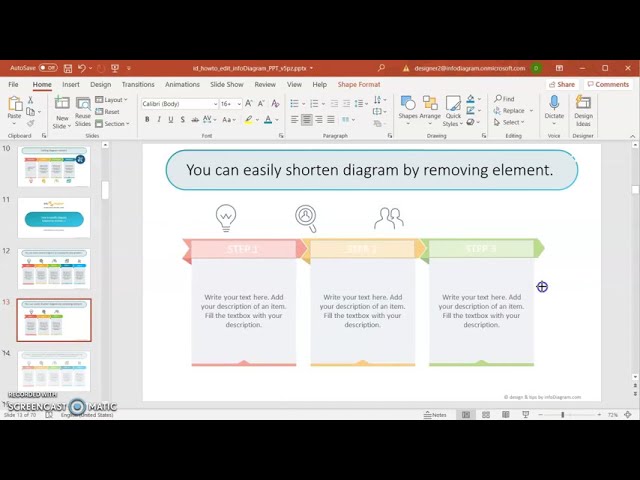 How to Replace Icons in infoDiagram PPT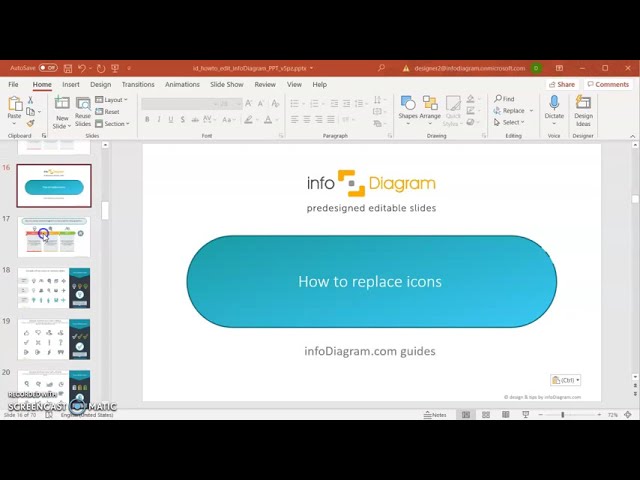 Slide Design Services Voucher $300