infoDiagram >
Presentation Timesaver: Tables Graphics (PPT template & icons)
Reviews

Usage example

Description

How To Edit
Slides
Description
Creative presentation timesaver slide deck with PowerPoint templates for tables. Use one of table add-on graphics to design attractive looking modern tables to present financial charts or text comparisons. This editable PPT graphics includes.
12 table designs with various graphical elements to choose from
2 graphical styles - modern flat graphics and creative hand drawn and artistic watercolor elements
60 icon symbols to illustrate table content and highlight dat cells
fully editable table style, size and colors
Content description
Presentation timesaver diagram contains pre-designed slide templates:
Table header shapes in forms of arrow stripes, bookmark ribbon, triangle design element, flat teardrop.
Tables illustrated with arrow stripe and flat ribbon rows.
Calendar table in two styles: hand drawn with text placeholder, flat on a picture background.
Hand drawn comparison tables on light and dark backgrounds.
Creative watercolor background table.
Business and status icons set in flat and hand drawn styles.
Why use Presentation timesaver: table graphics?
Presentation timesaver tables will help you to make your presentation look more professional and visually attractive. You can use table graphics to show any comparison you need: e.g. the benefits of your premium offering over the standard plan. Using tables you can also highlight differences between discussed points. Fully editable tables will help you to save your time and create eye-catchy, easier to read and remember slides.
How to use Timesaver: table graphics?
You can copy the table graphics and modify them as you need (resize, change colors to your brand ones). A few ideas where you can apply those illustrations:
Convey simple information in an attractive way or highlight differences between discussed topics.
Organize information to show patterns and relationships.
Present report findings from the research.
Illustrate data analysis without clutter on a slide.
All shapes can be edited using PowerPoint
set of vector shapes fully editable by using built-in PPT tools, including
changing color of the icon filling and its outline
changing shape and size, rotating, flipping the object
putting shapes behind or on top of text
See editing demonstration in
our HowTo Videos
.
Authors
Slides included in this PowerPoint Presentation:
How To Edit
How to edit text & colors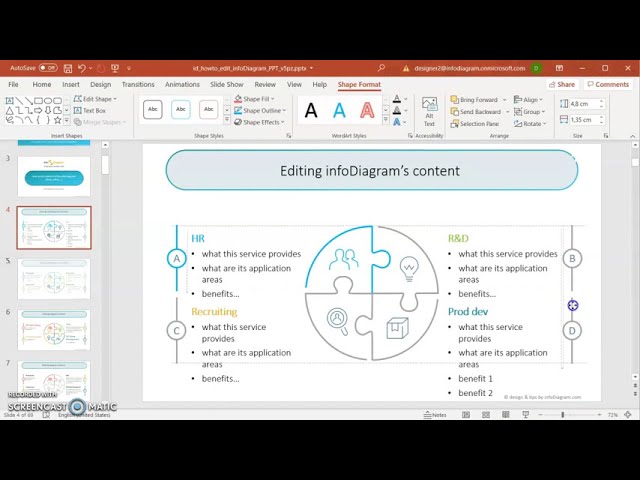 How to expand / shorten diagram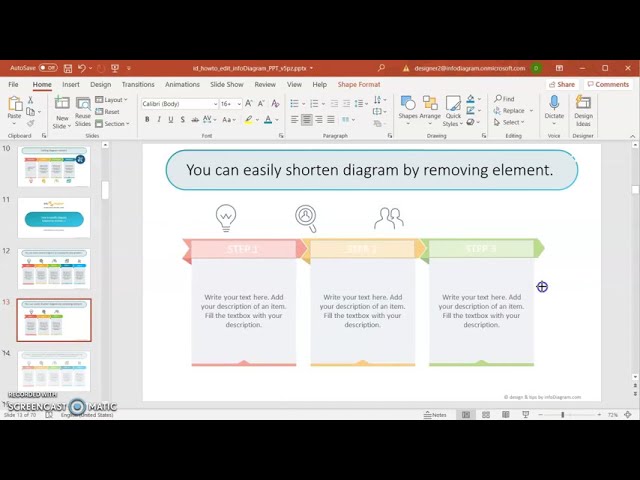 How to Replace Icons in infoDiagram PPT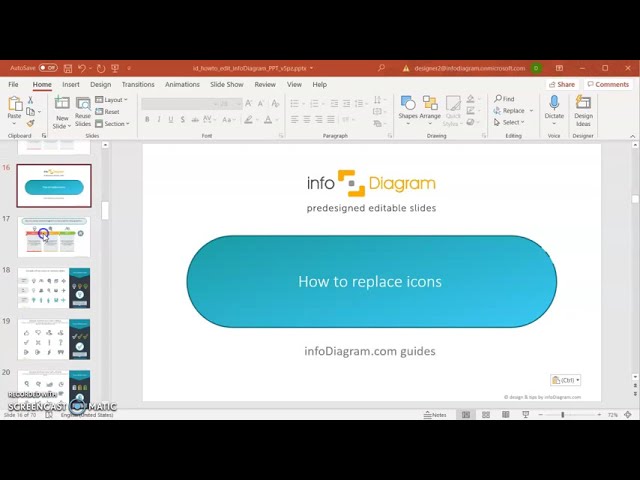 Presentation Timesaver: Tables Graphics (PPT template & icons)