Reviews

Usage example

Description

How To Edit
Slides
Description
End of Year Business Review presentation template for PowerPoint. You can reuse these slides in your board reports, yearly round-up meetings or department review at the end of your company year. It allows you to present the summary of event calendar, show key financial data and performance indicators. There are also slides for showing visually your yearly goals achievement and further plans. What's inside the Review slide-deck:
29 predesigned diagram layouts: goals benchmarks and completion checklist, yearly timeline of events, financial report, KPI data presentation
54 flat icons to illustrate revenue, costs, profit, employment, production, sales, EBITDA, Net income etc.
all are fully editable vector symbols - you can change colors, texts, style
Content:
Presentation template for yearly company performance review.
PowerPoint template for yearly company performance review.
various company areas review diagram: goals benchmarks and completion checklist, events month by month, financial summary, KPIs
25 flat icons: turnover and revenue, profit, costs, product, employment, production, sales
The PPT package contains:
Goals review presentation section

Goal Achievement Checklist and Goals Benchmark Checklist

Year timeline review section

Main activities in a year
Key events over the year
Key company happenings in the last year
Year Summary - monthly calendar, 1st Half Year Summary and 2nd Half Year Summary

Yearly KPIs and Financial Summary

Financial summary icons: Revenue, Cost of Goods Sold, Gross Profit, Costs of operations, EBITDA, Net Income
Main company facts
Key Performance Indicators Matrix - KPI
Main product sales overview and market share overview

Index of year review icons:chart, task, man, box - a product, thumb, money - dollar bank note and sack of money, report, pie chart - market share, gears - operations
Application examples of Business Review presentation usage
Business check up
Annual business plan review
Quarterly company or department review
Business goals verification meeting
Periodic sales performance report
Marketing strategy meetings
General business development planning
Writing a business plan
The presentation is fully editable using the standard PowerPoint tools.
It's set of vector shapes and you can easily adjust it to your brand visual identity:
changing color of the icon filling and its outline
adding shadows
changing shape and size, rotating, flipping the object
putting shapes behind or on top of text
See editing demonstration in
our HowTo Videos
.
Authors
Slides included in this PowerPoint Presentation:
How To Edit
How to edit text & colors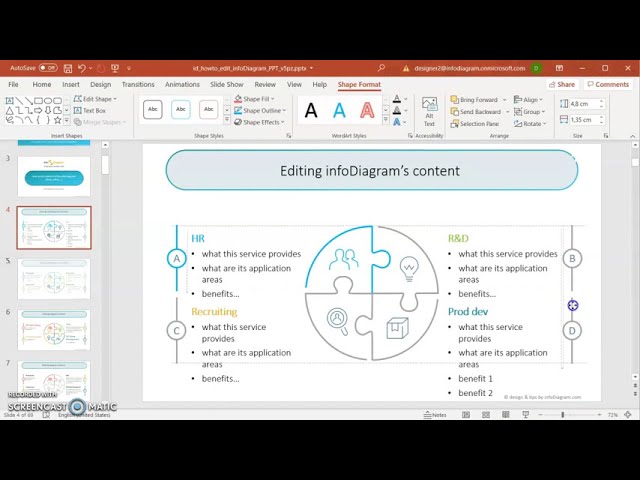 How to expand / shorten diagram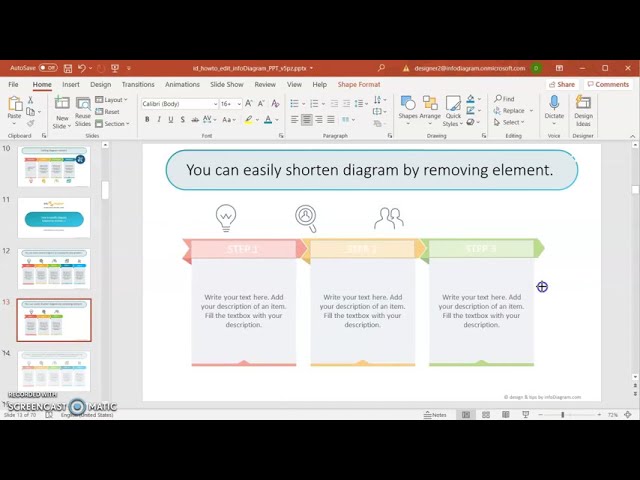 How to Replace Icons in infoDiagram PPT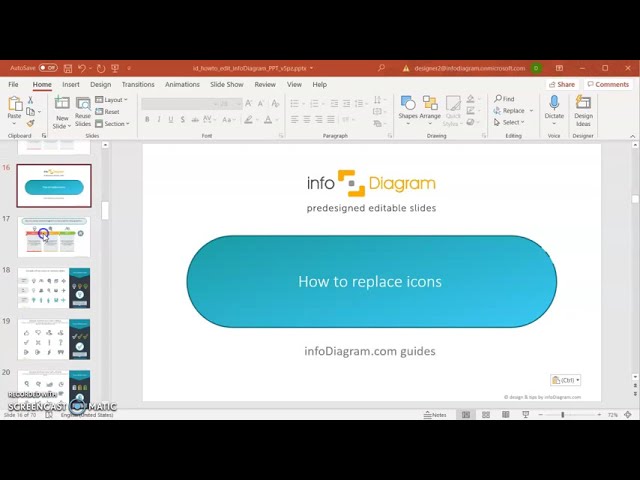 Yearly Business Review Presentation Template (PPT icons and tables)