Reviews

Usage example

Description

How To Edit
Slides
Description
World editable PowerPoint maps of continents and countries. Localization and transport icons, continent statistics
Maps of the world, continents, all countries
US, Canada and Mexico maps with administrative territories (states, provinces)
The biggest countries flags China, India, Indonesia, Brasil, USA, EU
Localization icons: placemarks, handdrawn arrows
Icons: population, density, GDP, capital, transport, production, distribution
Fully editable maps, icons, arrows
Content
World maps bundle is the collection of more than 200 editable PowerPoint maps of continents and countries, localization and transport icons, continent statistics graphics and infographics examples.
We prepared also a few maps with administrative territories covering US States, Canada Mexico. The collections contain flags of the biggest countries: the United States of America, Canada, Brazil, China, India, The European Union, etc.
World maps collection includes the following map slides: map of North America continent and countries, the map of US with states, Canadian provinces and territories, Mexican administrative territories, South America continent and countries, Europe continent and countries, Asia continent, Africa continent and countries, Australia continent and Oceania countries.
World statistics data are the next important block in our bundle. It consists of various templates to show the population, density, area, gross domestic product and largest city in the country. These shapes can be useful for webinars, business or education project. Statistic data can be exported to other applications – blog, in Word, Prezi, Keynote, etc.
In the next section block of world maps collection, you will find icons to illustrate localization and logistics on maps. We added production and distribution symbols: factory icon, production facility icon, production gears icon, distribution center icon, wholesale icon, consumption retail shop icon etc. The world map bundle includes road, air, rail, water transport means.
As a bonus, you will find hand-drawn arrows for showing routes from point A to point B and C creatively, visualizing transportation routes and show flights and trains between the countries, making a map with production and distribution centers.
The template is fully editable, so you can adapt the colors to your brand preferences. All elements are transparent (charts, maps, flags, arrows), you can put them behind or above your content.
World maps bundle helps you to create an informative presentation. It becomes a handy assistant to international companies, which need to present their supply chain, transit, export and import. World maps bundle is a useful assistant if you need to add a whole blank map or you want to pull out a particular part out of it.
Further information sources on countries data
Acronyms used
GDP – Gross Domestic Product
PPP - Purchasing Power Parity
sq mi – square mile
km2 – square kilometer
Editable elements
Fully editable vector shapes by using built-in PowerPoint tools, including
editing texts
editing maps (color of the fill and outline, style - gradient, with outline, shadow, reflection)
arrows and icon pictograms: changing fill color, size, style (gradient fill, outline, shadow, reflection)
all elements are transparent (charts, maps, flags, arrows), you can put them behind or above your content
See editing demonstration in
our HowTo Videos
.
Author
Slides included in this PowerPoint Presentation:
How To Edit
How to edit text & colors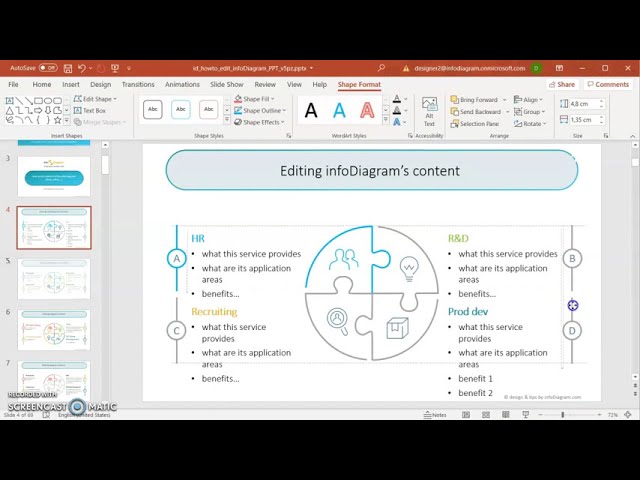 How to expand / shorten diagram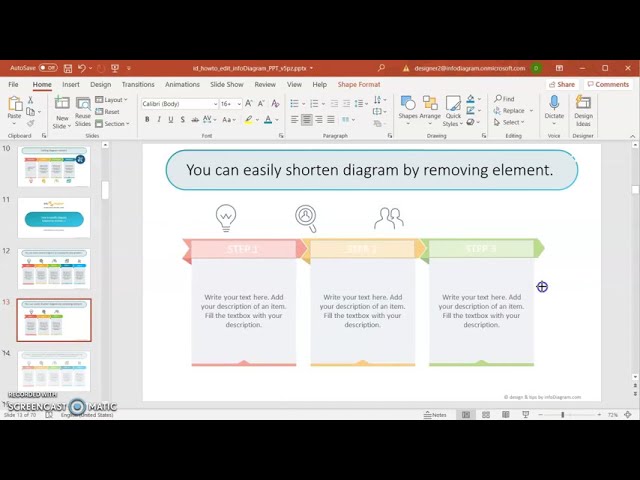 How to Replace Icons in infoDiagram PPT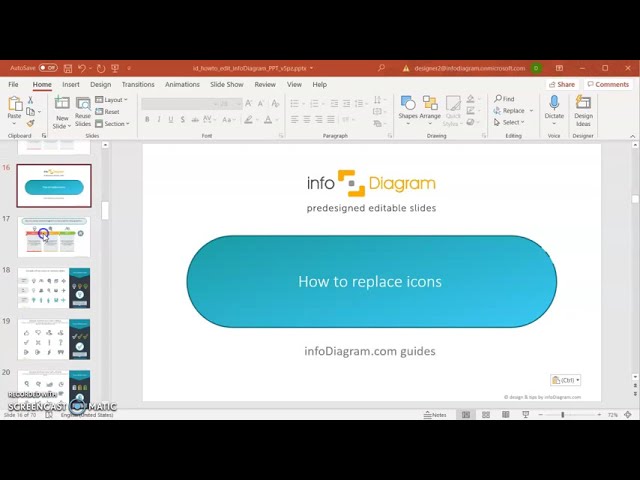 World Maps: Continents, Countries, Population, Transport icons