Reviews

Usage example

Description

How To Edit
Slides
Description
Swot template:
20 pre-designed SWOT diagram (colorful and monochromatic palette, handwritten scribble)
36 unique editable icons representing Strengths, Weaknesses, Opportunities, Threats
fully editable shapes in PowerPoint (color, filling, size - thanks to vector format)
What is SWOT analysis?
SWOT technique was developed in the 60s and 70s for XX century by Albert Humphrey from Stanford University. He used data from Fortune 500 companies from various industries:
automotive
airways
financial institutions
pharmacy
SWOT analysis in automotive companies. The technique is used by all leading motor companies like Ford, Honda or Volkswagen.
Despite SWOT technique was created basing on the research of large corporations like airways or financial institutions it can be successfully used for a small business like a cafeteria, restaurant, social media or small consulting companies. It is a vital part of the marketing plan or product strategy.
SWOT stands for:
Strengths - internal helpful factors
Weaknesses - internal harmful factors
Opportunities - external helpful factors
Threats - external harmful factors
When and How to use SWOT matrix?
SWOT analysis is used in a variety of business planning activities. The most common use cases for SWOT analysis technique usage are:
strategic planning
small business strategy generation
marketing plan
business strategy
competition analysis
competition strategy
business plan
personal swot analysis
SWOT puts a company into the context of market conditions and may be used to display marketing situation and strategy both large corporations or small businesses. SWOT method might be used to tackle with corporate strategies, but also a department or even personal strategy for career planning. It is proven and wildly used a technique.
SWOT usage for internal departments
The technique might be used also to analyze solve challenges in internal departments of the company. This may include internal audit strategy, setting the financial strategy of the department.
SWOT for business development
Business proposals may be also enriched with strategic information and SWOT technique is an option to visualize the general picture of a company's strategic planning.
Why use SWOT analysis diagrams
The template focuses on helping you create slides for accommodating a large amount of text without giving a cluttered look. Presented shapes have been designed to accommodate large chunks of text, with graphics that can help your audience instantly grab the basic concept of the slide.
Content Description
SWOT analysis template contains pre-designed slides:
SWOT analysis chart illustrated with: square and stripe ribbon graphics, diamond shape on a picture background, 3D square chart, outline circle diagram on a dark picture background, rounded diamonds with a description, multicolor diamond template, square chart on a photo background, outline circle diagram, 4 circle shape with a text description.
Separately designed analysis of strengths, weaknesses, opportunities, and threats in the following versions: square ribbon chart, stripe ribbon graphics with text placeholder, diamond shape, small rounded diamonds graphics with a description, big colorful diamond, outline circle template and circles with a text description.
Strength and weaknesses analysis templates: 3D square chart, outline circle diagram on a dark picture background, square chart on a photo background.
Examples of the threats and opportunities diagrams: 3D square chart, outline circle diagram on a dark picture background, square chart on a photo background.
Icons for showing SWOT analysis:
Flat group dynamics symbols
Outline group icons
Scribble group dynamics icons
Further information resources
Format
Fully editable vector shapes by using built-in PowerPoint tools (vector format), including
changing contour color of the icon
changing color of the scribble filling
adding shadows
changing shape and size, rotating, flipping the object
putting shapes behind or on top of text
See editing demonstration in
our HowTo Videos
.
Author
Content and design: infoDiagram designers
Slides included in this PowerPoint Presentation:
How To Edit
How to edit text & colors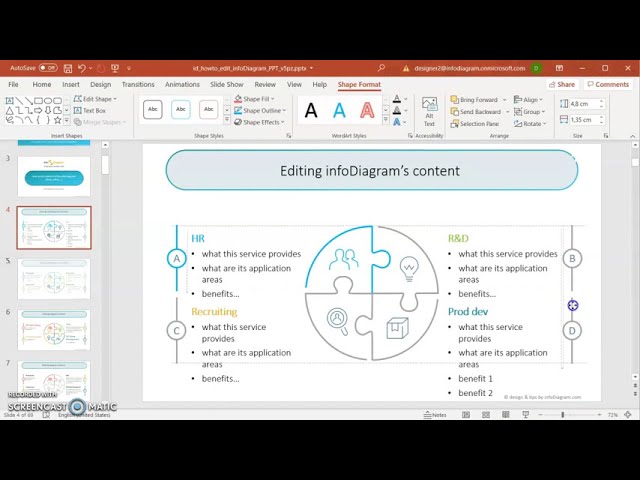 How to expand / shorten diagram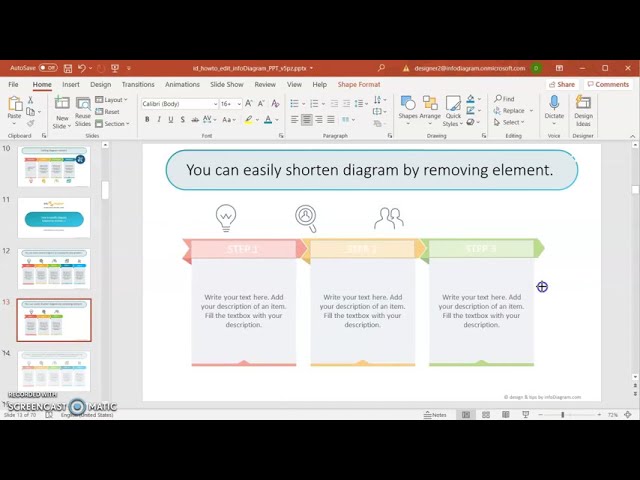 How to Replace Icons in infoDiagram PPT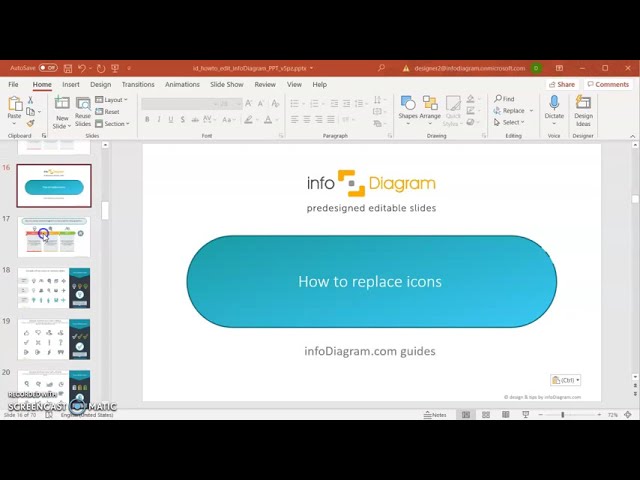 SWOT analysis template diagrams (PPT icons)