Reviews

Usage example

Description

How To Edit
Slides
Description
Pillars Illustration: When to use it in as Your presentation visual?
Picture of ancient columns is commonly recognized illustration that is often used to present foundation elements holding the building. Use this visual metaphor to show essential values of business strategy. The typical corporate strategy includes five pillars of business excellence: Starting with Customer Focus pillar, offered Solution pillar, the column representing people inside the company, Monetization model and Operations pillar. Those five pillars are based on core values foundation and supporting "roof" of the company vision. Examples where strategy pillars graphics can be applied:
On strategy definition meetings to present the company vision, mission and underlying values.
In HR or recruitment process to present what is company build on.
In project management to explain essentials of project planning.
Presentation infographics for presenting strategic pillars of corporate business. The ancient column structure illustration is handy visual metaphor to present key values the company is build on.
This PowerPoint template contains:
13 various pillars combination to show key 3,4 or 5 columns of strategic management, project management or other kind of business foundation concepts
vivid yet simple graphical style that will catch attention
16 icons to illustrate concepts such as business goal, mission, corporate values, capabilities, portfolio management, organization structure, people, customer focus, monetization or solution
instruction how to modify the pillar diagrams using PowerPoint editing tools
Format: fully editable vector shapes (modify colors of diagrams and icons, resize without quality loss
Consider using such diagrams to replace text bullets in your slides.
All graphics are editable, so you can modify the colors and text. We added also a general icon collection at the end of the presentation deck. Optionally you can also extend the collection by more PPT symbols (see Related Diagrams section).
Photographs are included in the template. You can easily replace them as well by pictures of your own.
Content description
Strategy Management Pillars Graphic contains ready-to-use slides:
Company strategy diagram shown with vivid column graphics and description for each pillar: mission, values, capabilities;
Three pillars of company strategy with description fields and icons;
Project plan essential diagram shown with pillar infographics on a dark picture background and description for each item: execution, capablility, technology, talent, clients;
Pillars of strategic management shown with columns graphics and list description for each item: customer focus, solutions, people, monetization, operations;
Customer focus strategy shown with pillars graphics and text placeholder;
Pillar of solutions strategy shown with column graphics and description;
Pillar of people strategy shown with column graphics and list description;
Monetization strategy shown with pillar graphics and icons;
Operations strategy shown with pillar graphics and list description;
Company key values foundation slide shown with list description and flat diamond icon;
Company vision slide shown with description and icons;
Corporate strategy shown with four colorful pillars, flat icons and description for each column;
Four pillars of management shown with colorful column graphics and flat icons for each item: organization, leadership, team members, self.
Fully editable in PowerPoint set of vector shapes fully editable by using built-in PowerPoint tools, including
change color of all shapes filling and its outline, including icons
adding shadows
changing shape and size, rotating, flipping the object
putting shapes behind or on top of text
See editing demonstration in
our HowTo Videos
.
Authors
infoDiagram's designer
Contact: here
Slides included in this PowerPoint Presentation:
How To Edit
How to edit text & colors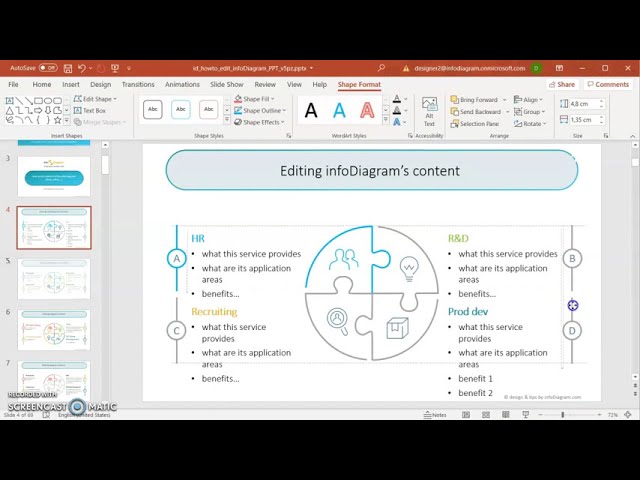 How to expand / shorten diagram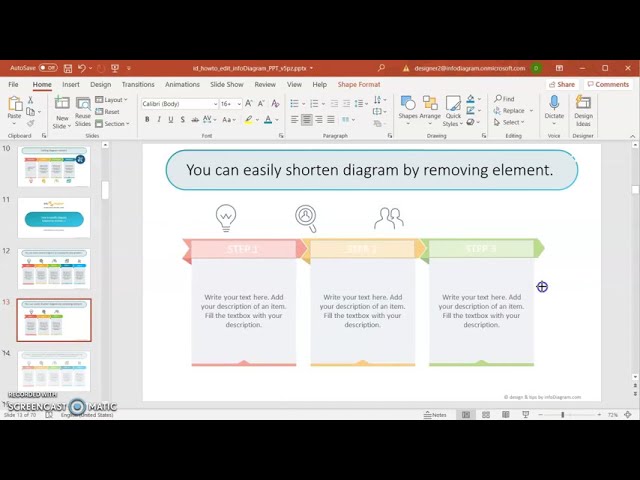 How to Replace Icons in infoDiagram PPT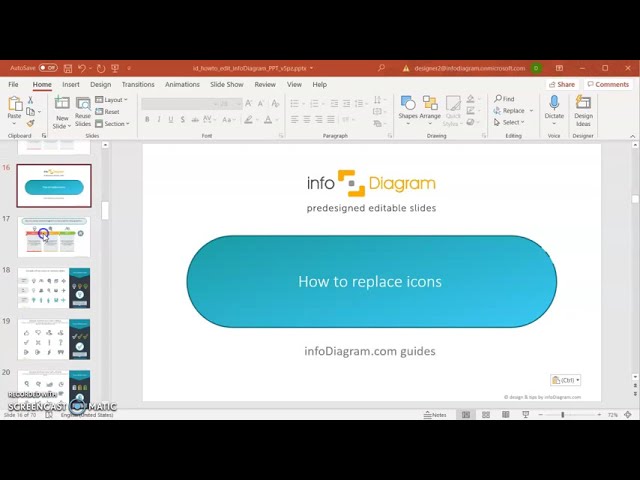 Strategy Management Pillars Graphic (PPT Template)