Reviews

Usage example

Description

How To Edit
Slides
Description
Do you need to create a diagram to visualize stakeholders in your business? Use a diagram to show the types of various stakeholders, map them around your solution, and show relations.
This stakeholders infographics PowerPoint slide deck contains:
13 diagrams with stakeholder diagram illustrations: onion diagram for explaining levels of layers, identification analysis and distribution diagram, power/interest matrix grid for stakeholder prioritization, centric onion chart, and levels mapping template.
Modern flat graphical style - concise and direct stakeholder diagrams and professional elegant icons.
28 symbols to show various business concepts e.g. Person, Client, Customer, Hierarchy, Agreement, Government, Solution, Management, Concentration, and Business.
Instruction on how to modify those diagrams using standard PowerPoint editing tools.
Format: fully editable vector shapes(modify colors of diagrams and icons, resize without quality loss).
What is the stakeholder analysis onion diagram?
Stakeholder analysis is the process of assessing a system and potential changes to it as they relate to relevant parties (various stakeholders). A Stakeholder Onion Diagram is a way to visualize these relations. It is usually made up of 4 or 5 layers. From the center out, these layers represent:
Core Product or Solution
Business System – closest operations around the product…
Business Model – product and environment interactions…
Market Environment – external stakeholders
Other stakeholders
Where you can use the stakeholders' graphics?
Using diagram visualizations for the stakeholder analysis process is a way to make your presentation memorable and readable.
Illustrate stakeholder mapping, in other words, identify stakeholders involved in your project. You will clearly determine which stakeholders will directly interact with a system or process.
Express ordering system applications including Architect, Developer, Tester, User, Trainer, Helpdesk, Admin, Client, Supplier, and Sales.
Present identification analysis with stakeholders' Interests, Potential Risks, and Negative Stakeholders.
Visualize primary, secondary, and tertiary stakeholders.
Create a power/interest matrix grid for stakeholder prioritization with Latents, Promoters, Apathetic, and Defenders.
Show company-centric stakeholders with Media, Government, Interest Groups, Clients, Trade associations, Suppliers, Regulators, Competitors.
Explain how to fill the stakeholder onion diagram.
Visualize open government directives with Open Info, Dialogue, Data, and Directives using Infographics.
Try using those PowerPoint illustrations to present your content visually in an elegant way.
All graphics are editable, so you can modify the colors and text. We added also a general icon collection at the end of the presentation deck. Optionally you can also extend the collection by more PPT symbols (see Related Diagrams section).
You've crunched the numbers, you've built out your case for a new project or technology investment. You've got all the resources to make it happen. By using Stakeholder Analysis diagrams you can create informative and persuasive slides to illustrate stakeholder types, relations, and levels mapping
Stakeholder analysis diagrams collection contains ready-to-use modern graphics dedicated to the following topics:
Stakeholders analysis definition slide
Stakeholder onion diagram levels of layers explanation
Instruction on how to fill stakeholder onion diagram
Stakeholders identification analysis graphics
Primary, secondary and tertiary stakeholders distribution diagram
Power/interest matrix grid for stakeholder prioritization slide
Community of stakeholders layer diagram
Company centric stakeholder onion diagram
Open government directive with 3 segments graphics
Society stakeholders onion diagram example
Franchise stakeholders 7 elements diagram with open info, dialogue, data and directive
Society stakeholders onion diagram: private and public civil society sectors, state government
Franchise stakeholders 7 elements diagram: competition, customers, franchisees, franchisors, suppliers, communities
Stakeholder levels mapping diagram template
Ordering system application stakeholders example
Fully editable in PowerPoint set of vector shapes fully editable by using built-in PowerPoint tools, including
change the color of all shapes filling and their outline, including icons
adding shadows
changing shape and size, rotating, flipping the object
putting shapes behind or on top of text
See the editing demonstration in
our HowTo Videos
.
Authors
infoDiagram's designer
Contact: here
Slides included in this PowerPoint Presentation:
How To Edit
How to edit text & colors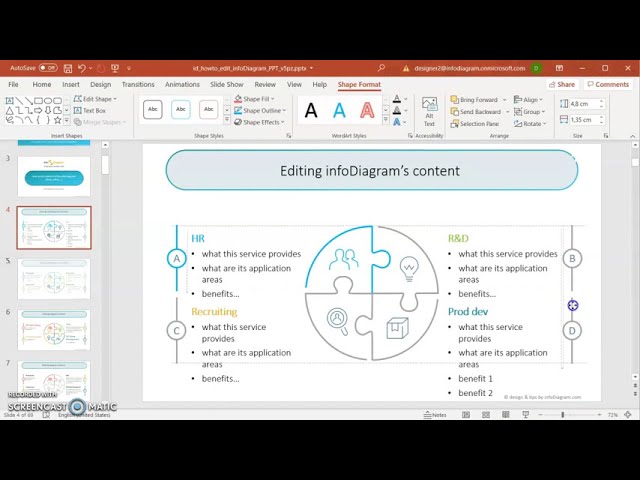 How to expand / shorten diagram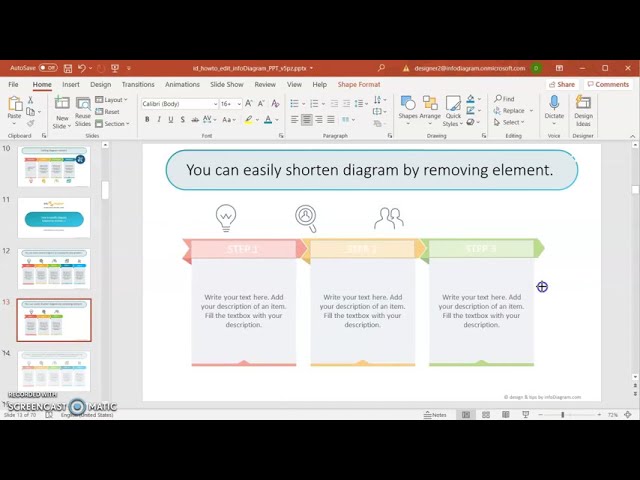 How to Replace Icons in infoDiagram PPT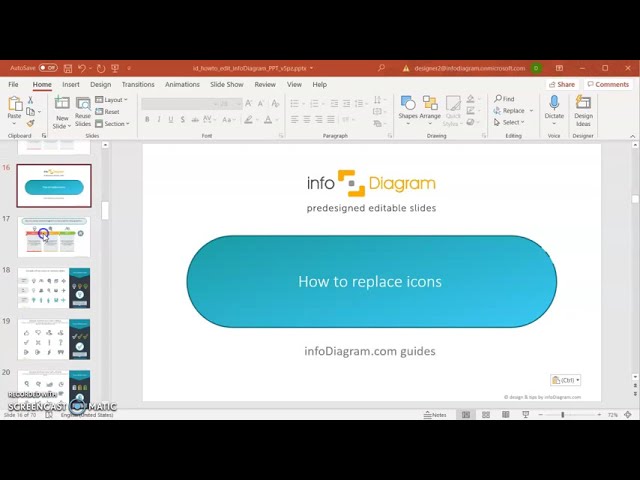 Stakeholder Analysis Diagrams (PPT Template)