infoDiagram >
SMART Goals Template Outline Diagrams (PPT graphics)
Reviews

Usage example

Description

How To Edit
Slides
Description
Visual slide-deck library for presenting SMART goals, and defining Specific, Measurable, Achievable, Related, and Timely objectives.
Designed with modern elegant outline graphics - both diagram and line icons are in lightweight style.
Use this editable SMART goal PowerPoint template for your professional or personal development plans. The package contains:
15 charts defining all five S.M.A.R.T. criteria of good objective. You can find them in the deck illustrations also on a dark background if you prefer your slide to stand out.
in trendy simple outline design diagrams
10+ line icons collection covering five SMART names and additional business symbols (schedule calendar, vision, target, measure, rocket growth, approval and disapproval, and more). The icon set can be extended by more business concepts icons (see Related section below)
SMART objectives examples from Human Resources goals, Sales and Marketing performance goals, as well as year personal development aims
instruction on how to modify those comparison visuals using PowerPoint editing tools
Format: fully editable vector shapes (modify colors of diagrams and icons, resize without quality loss
What is the SMART goal format?
S.M.A.R.T. is an acronym used to help you set well-defined objectives. According to this format, the goal should be specific, not vague and general. It should be timely and defined with a specific deadline, realistic and achievable, and related to your business. Last but not last, measurable, so you know when the goal was reached or to what level it has been fulfilled.
When and How to use this Outline SMART template?
Use it for setting human resources goals, for personal planning e.g. setting SMART objectives for a student.
Add your own examples of SMART objectives, and get inspired by some famous goals statements (e.g. JFK flying to the moon in the 60s last decade, Elon Musk or Richard Brandson's space activities, or your favorite CEO or leader).
SMART framework is used in company planning by management professionals but also by students and teachers for more personal planning. Some usage examples of the SMART method:
By Human Resources defining employee development activities, planning training courses
in a business leadership context, managers setting goals for their companies and departments
Setting sales quotas objectives and their evaluation
Planning marketing campaign outcomes
in Project Management for milestones definitions
in education by students or teachers
Apply these slide graphics to make your presentation visual and eye-catching. Having SMART clearly visualized is a powerful self-motivation tool.
SMART Template content description
SMART Goals Template contains pre-designed slides:
SMART goals definitions table illustrated with outline icons and text description below each criterion: light and dark background versions.
Hexagon charts: SMART goals on a light background with outline graphics, HR SMART goals on a dark background.
Personal SMART objectives checklist table with outline icons: dark and light background versions.
SMART goals definition slides for presenting each criterion: specific, measurable, achievable, relevant, timely.
SMART objectives outline list illustrated with note signs.
Professional SMART goals illustrated with V-shape outline diagram with icons and text placeholders.
SMART worksheet list presented with outline circles and text description under each object.
Fully editable in PowerPoint set of vector shapes fully editable by using built-in PowerPoint tools, including
changing the color of all shapes filling and its outline, including icons
adding shadows
changing shape and size, rotating, flipping the object
putting shapes behind or on top of text
See the editing demonstration in
our HowTo Videos
.
Authors
infoDiagram's designer
Contact: here
Slides included in this PowerPoint Presentation:
How To Edit
How to edit text & colors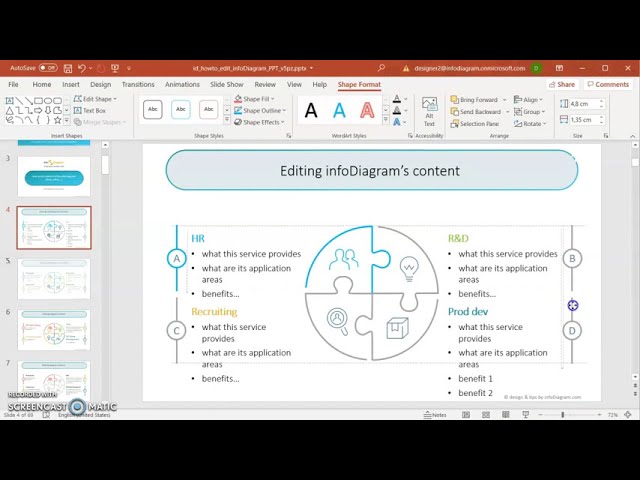 How to expand / shorten diagram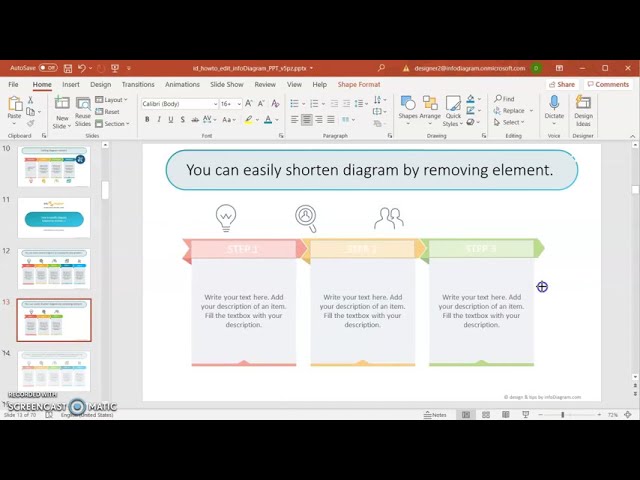 How to Replace Icons in infoDiagram PPT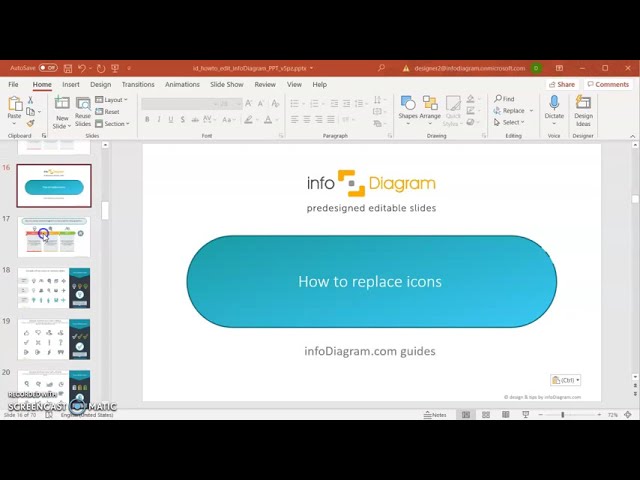 SMART Goals Template Outline Diagrams (PPT graphics)