Reviews

Usage example

Description

How To Edit
Slides
Description
Are you offering a non-digital product or service and would like to present it in a brief, eye-catching way? Want to state your value proposition with effective clarity? Struggling with bounce rate/holding your readers' attention? Try using our one-pager template to convince your target audience of the USP of your product. The visually appealing templates we've designed allow for full editability and allow you to cut down on unnecessary content and so help to engage your audience. They also save time as they're pre-designed so you can focus on more pressing matters.
The New Physical Product Presentation One Pager template contains visual slides with
5 layouts for presenting single or several products on one page, in leaflet format, including content such as product picture, name, description, and more.
36 outline style, topic-specific icons to express related concepts visually e.g. Specifications, Features, Measure, Quality, Benefits, Value, Shopping, Contact, and much more.
Instruction on how to modify those diagrams using standard PowerPoint editing tools.
Format: fully editable vector shapes (modify colors of diagrams and icons e.g. modify core elements to fit your brand colors, resize without image quality loss).
Style: modern outline graphical style.
Compatibility: Microsoft Word, PowerPoint, Excel, and other MS Office suite programs, plus Keynote and Google Slides.
Authors of this Physical Product One Pager PPT Template
Design by infoDiagram designer.
Contact: here
What is a Product One Pager?
A one-pager or one sheeter is a format used as marketing material to demonstrate your product information on a single page. It is a brief outline of your product, describing its features, values, and benefits; in a clear, crisp, and concise way.
Why use a Product One Pager PowerPoint Template?
One-pagers help you to consolidate and communicate the most relevant information regarding your product. Key information is displayed in a visual manner to emphasize its importance and engage your audience. Present your vital information in a professional, readable, and visually stunning manner. Use our one-pager product-related template selection. You can choose from various layouts, add your comments, and tailor the pre-designed slides to your needs in order to upgrade your presentation. We include detailed instructions on how to alter the contents, colours, and look and feel of our templates.
Where can you use Product One Pager Graphics?
Take advantage of our ready to use templates to:
Provide eye-catching product descriptions
Highlight your product's ingredients or components
Create product feature specifications, listing the key parameters or metrics
Summarize a product development cycle
Visualise your product's competitive core values and benefits
Create a one-page business plan
Present an overview of your business model to stakeholders and investors
Try using these illustrations to present your content visually, in an elegant and easy-to-understand way whilst remaining effective.
All graphics are editable, so you can modify the colors and text. We also added a general icon collection at the end of the presentation deck. Optionally you can also extend the collection with more PPT graphics (see Related Diagrams section).
Fully editable in PowerPoint set of vector shapes fully editable by using built-in PowerPoint tools, including
change the color of all shapes filling and their outline, including icons
adding shadows
changing shape and size, rotating, flipping the object
putting shapes behind or on top of text
Slides included in this PowerPoint Presentation:
How To Edit
How to edit text & colors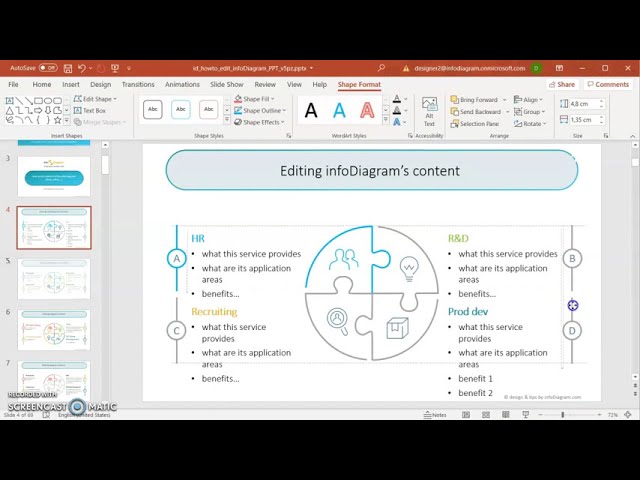 How to expand / shorten diagram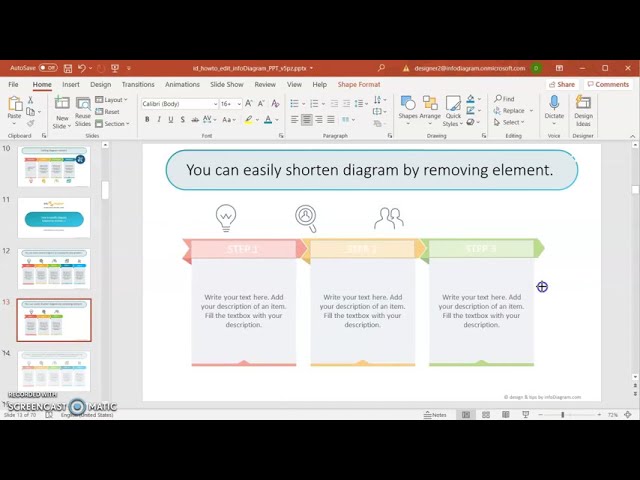 How to Replace Icons in infoDiagram PPT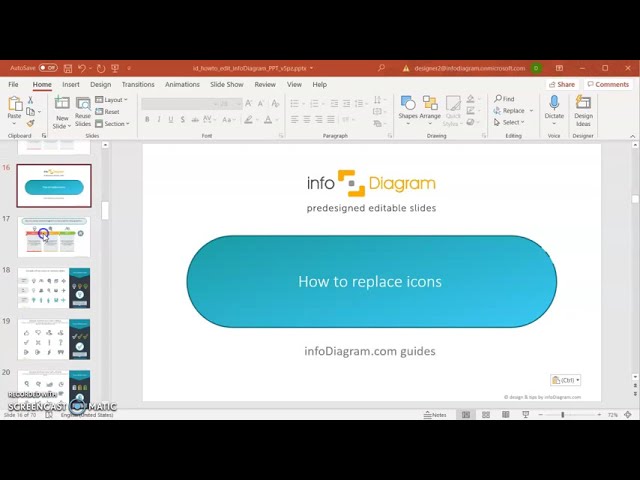 New Physical Product Presentation One Pager (PPT Template)