Reviews

Usage example

Description

How To Edit
Slides
Description
Do you need to conduct an online meeting? To facilitate such a meeting in a professional way, use clear and robust visuals in your presentation. To help you run effective virtual meetings, we've designed an Online Meeting PowerPoint template with a slide deck covering essential parts of a typical online business meeting.
This Online Meeting PowerPoint Template contains:
35 diagrams and slide layouts to present meeting agenda, online meeting etiquette, whiteboard frameworks for brainstorming, feedback, comparison, general flowcharts, and various transition slides for breaks, demo time, and meeting summary.
Slides are designed in an elegant lightweight outline style. Such a graphical style is modern and professional.
37 outline symbols to show various business meeting concepts e.g. Virtual Meeting Screen, Achievement, Webcam, Summary, Quotation, Brainstorming, Outcome, and Calendar.
Instruction on how to modify those diagrams using standard PowerPoint editing tools.
Format: fully editable vector shapes (modify colors of diagrams and icons, resize without quality loss).
What is the virtual meeting and how to conduct it?
It is a business meeting that participants attend virtually not physically. Typically the presenter shares his screen online with participants, using presentation slides to conduct a meeting, while attendees are participating using audio and video channels. Online conferencing software is used to share, manage, and record presentations and discussions, for example, Zoom, Webex, and Google Meet, to name a few.
To make online meetings effective, a presenter needs to ensure clear communication and engage the audience with interactive parts, such as polls, brainstorming sessions, and product demonstrations. To keep people engaged, they need to see the structure of the meeting and understand the agenda and expected outcomes. It is also important to keep virtual meeting etiquette for all participants e.g. proper use of camera, microphone, and chat.
Online Meeting Slide-Deck collection contains pre-designed slides:
Online meeting title
Online meeting agenda template
Virtual meeting communication etiquette rules template
Goal of the virtual meeting slide
Expected outcome of the online meeting three and four points template
Gather ideas by brainstorming shown with discussion slide
Whiteboard slide with questions for brainstorming
Getting participants' opinions: online poll slide template
Whiteboard slide: pros and cons evaluation
Whiteboard framework: comparing two options
Whiteboard: comparing alternatives in three columns
Whiteboard: dichotomic two options comparison horizontal split
Whiteboard: three options comparison horizontal split
Whiteboard: quadruple options comparison matrix layout
Four areas whiteboard example showed with BCG matrix
Venn diagram for three categories segmentation
Whiteboard: two dimensions, four sectors template
Whiteboard with questions for online meeting discussion
Summary of meeting outcomes
Various information types flowcharts
Transformation diagram with before and after state
Six next steps staircase diagram
Meeting follow-up: flowchart with deadlines and responsibility assignment
Project milestones timeline template slide
Mind map template with six branches
Vertical layers tower diagram for four slices
Pyramid diagram for five hierarchy levels
Meeting sections breaks with transition slides
Quotation slide template
Q & A section of the meeting slide
Coffee break and feedback time slide
Application demonstration time slide
What are areas where virtual meetings can be used?
Run an internal team business update meeting
Facilitate a creative problem-solving remote online session
Conduct a sales meeting with your leads presenting a product, or a software application demo for instance.
Present a project proposal or make a project review.
Do online training, teaching your remote audience a new skill.
Holding an educational session or running a whole online course supported by visual presentation
Slides included in this PowerPoint Presentation:
How To Edit
How to edit text & colors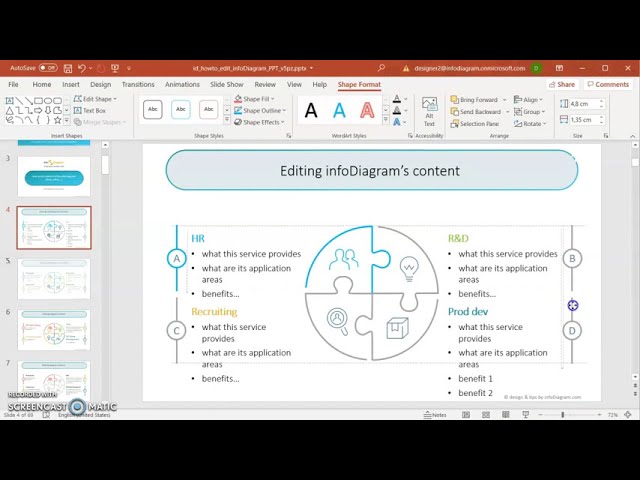 How to expand / shorten diagram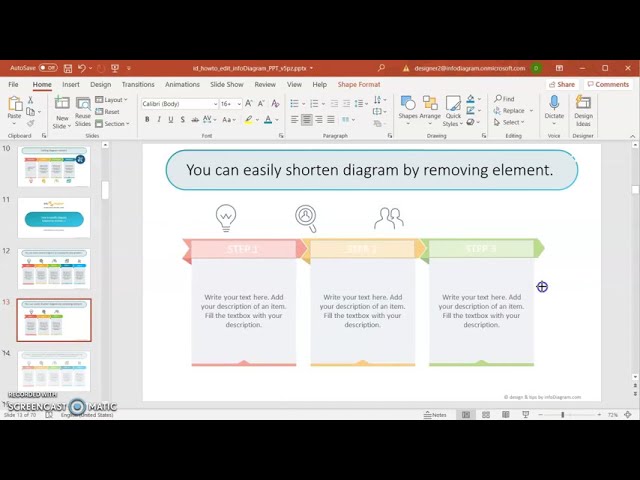 How to Replace Icons in infoDiagram PPT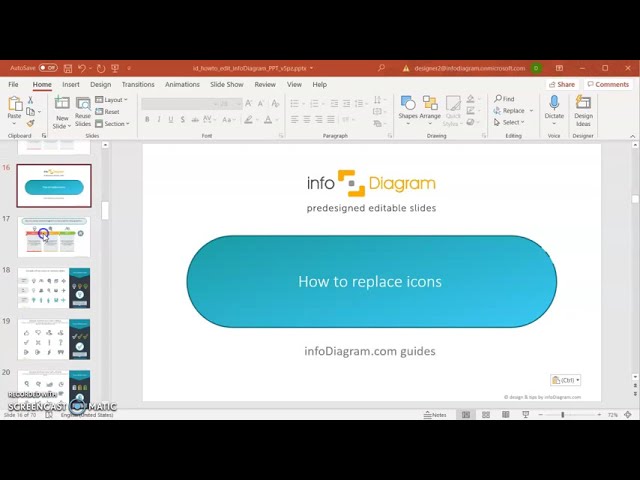 Online Meeting Outline Slide-deck (PPT Template)