Reviews

Usage example

Description

How To Edit
Slides
Description
Content of McKinsey Matrix presentation template graphics:

Collection of McKinsey matrix (so-called GE Matrix) visual layouts as pre-designed PowerPoint slides. Use this presentation to educate about investment strategies. Slide deck contains
20 diagrams representing investment 9 cell risk matrix.
extendable pictogram symbols of investment strategies Invest, Select, Grow icons in 2 graphical styles: flat icons and unique hand-drawn scribble graphics
exemplary explanation of recommended investment actions.
Fully editable style. Size and colors are easy to adjust using PowerPoint editor
Slide set content details:
Definition slide of GE / McKinsey matrix, its aims.
Overview of the McKinsey Matrix: industry attractiveness and competitive strength of units nine-cells matrix
Nine-cell matrix template with colorful and mono-color squares
Separate slides with place for investment strategies description
Elements of GE matrix, illustrated by scribbled icons
GE business screen template with place for analysis aside
Scribbled icons and square ribbon, representing 3 investment strategies: Invest, Select, Divest
Index of flat and scribbled icons representing McKinsey matrix categories.
Advantages of using GE matrix template:
GE–McKinsey's nine-box matrix offers a systematic approach for the multibusiness corporation to prioritize its investments among its business units.
Helps to prioritize the limited resources in order to achieve the best returns.
Managers become more aware of how their products or business units perform.
More sophisticated business portfolio framework than the BCG matrix.
Identifies the strategic steps the company needs to take to improve the performance of its business portfolio.
Further Resources about McKinsey matrix
Definition: McKinsey matrix (GE matrix) is an analytical tool used to prioritize investments among a corporation's business units. McKinsey matrix is a more advanced form of the BCG matrix.
Presentation format
Fully editable vector shapes by using built-in PowerPoint tools (vector format), including
changing the contour color of the icon
changing the color of the scribble filling
adding shadows
changing shape and size, rotating, flipping the object
putting shapes behind or on top of text
See the editing demonstration in
our HowTo Videos
.
Author
Content and design: infodiagram designers
Slides included in this PowerPoint Presentation:
How To Edit
How to edit text & colors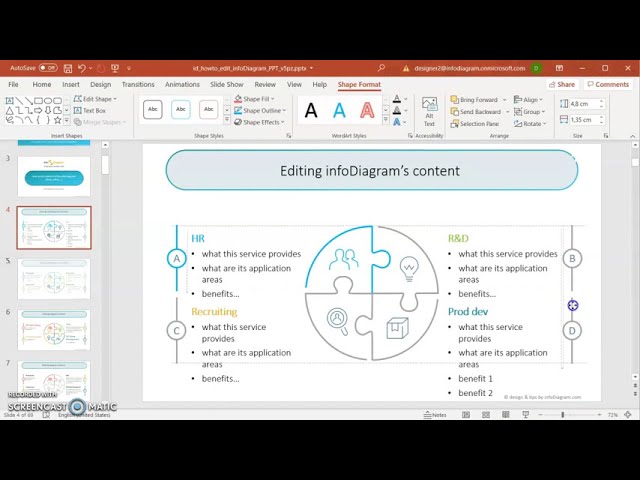 How to expand / shorten diagram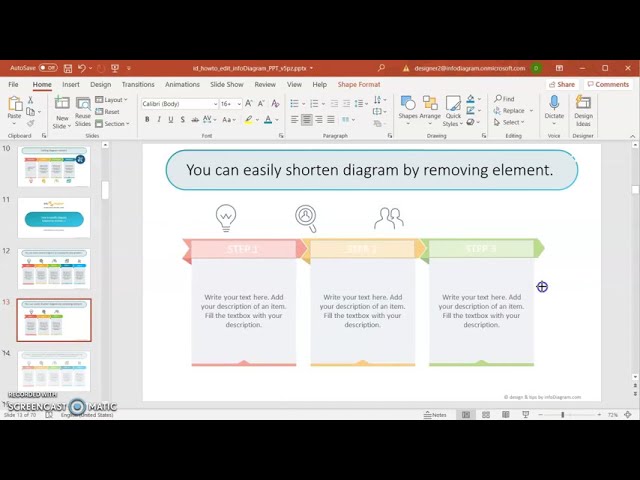 How to Replace Icons in infoDiagram PPT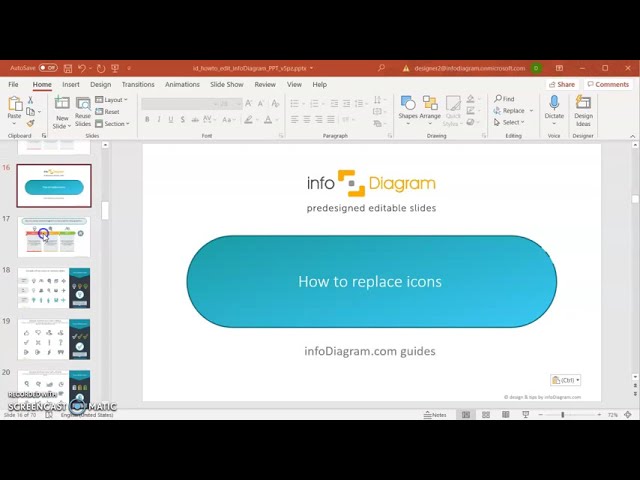 McKinsey Matrix Framework Diagram (PPT template)