Reviews

Usage example

Description

How To Edit
Slides
Description
Are you or want to be a strong employer of choice? The key part of the HR strategy nowadays is employer branding that fits perfectly to the whole employee life-cycle. Use the Employer Branding Strategy Template to present your message of the employer branding framework and roadmap in a visual, attractive format.
This HR process template on Employer Branding contains visual slides with
12 diagram slides to illustrate the concept of employer branding. This collection includes layouts for presenting the Overall Process of the Employee Life-Cycle, Employer Branding Framework Areas and Roadmap, Employee Value Proposition List, and more.
The slide is designed in a modern flat graphics style with outline symbols.
21 outlines topic-specific icons to express HR and employer branding concepts visually e.g. Recruitment, Target, Strategy, People, Team, Culture, Corporate Social Responsibility, Research, Audit, and Environment.
Instruction on how to modify those diagrams using standard PowerPoint editing tools.
Format: fully editable vector shapes (modify colors of diagrams and icons, resize without quality loss).
Authors of this Employer Branding frameworks PowerPoint Template
Content advisory by Dominika Szymanska-Kubalec, Senior HR Consultant
Contact: Dominika LinkedIn profile
Design by infoDiagram designer.
Contact: here
What is an Employer Branding?
Employer branding is a process of promoting company culture, or an organization, as the employer of choice to the desired target group. It plays a significant contribution in increasing the number of quality applicants, reducing the costs per recruitment, and differentiating from competitors.
Why use diagrams to present Employer Branding HR processes?
Well-designed employer branding roadmap is crucial to implement relevant activities designated to improve the employer's image and eNPS (Employee Net Promoter Score) – employee's advocacy key performance indicator. Using creative visuals for illustrating the presented content makes it easy to understand by the audience. You can pick up from various layouts, add your comments and tailor pre-designed slides to your needs to upgrade your presentation. We include detailed instructions on how to alter the contents, colors, and look and feel of our templates.
Where can you use Employer branding graphics?
You can use our pre-designed Employer Branding Strategy Template slides to:
Illustrate the overall process of the employee life-cycle using a creative pie chart
Present employer branding framework areas in an attractive diagram enriched with appropriate icons
Show employer branding 5 stages process in the format of a flowchart or roadmap, picking according to your needs: light or dark background style
Visualise unique employer offerings, known as EVP (employee value proposition) using an eye-catching diagram with 5 or more pillars
Try using those PowerPoint illustrations to present your content visually in an elegant way.
All graphics are editable, so you can modify the colors and text. We also added a general icon collection at the end of the presentation deck. Optionally you can also extend the collection by more PPT symbols (see Related Diagrams section).
Fully editable in PowerPoint set of vector shapes fully editable by using built-in PowerPoint tools, including
change the color of all shapes filling and its outline, including icons
adding shadows
changing shape and size, rotating, flipping the object
putting shapes behind or on top of text
Slides included in this PowerPoint Presentation:
How To Edit
How to edit text & colors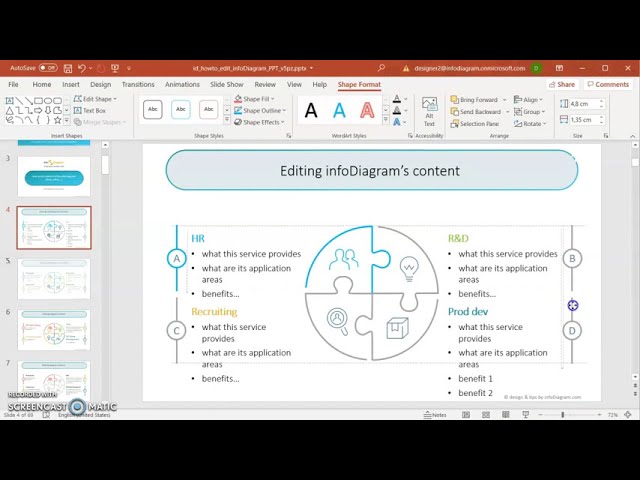 How to expand / shorten diagram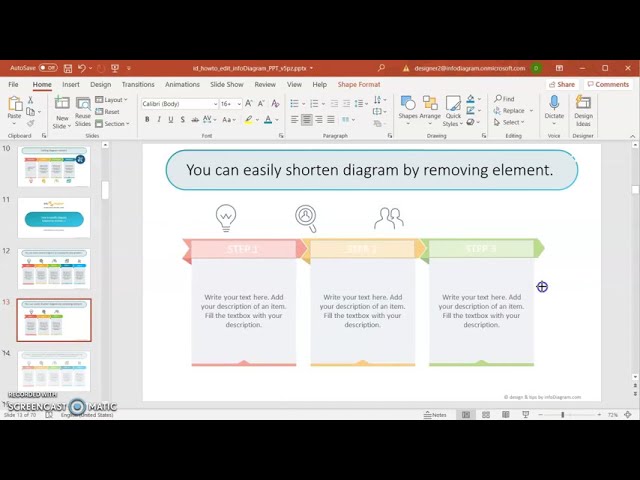 How to Replace Icons in infoDiagram PPT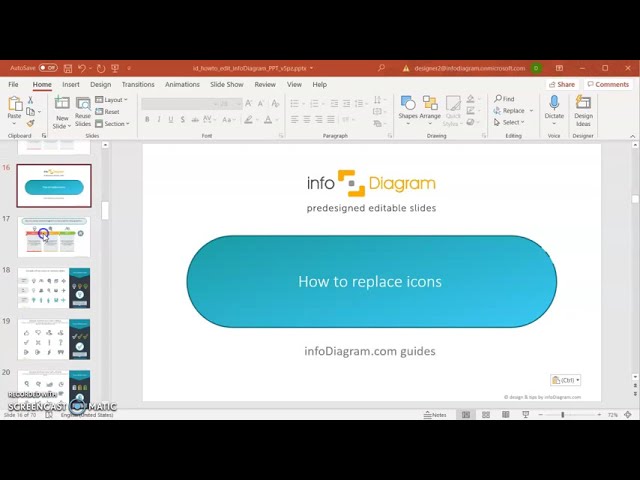 Employer Branding HR Process Diagrams (PPT Template)