Reviews

Usage example

Description

How To Edit
Slides
Description
Talking about digital transformation (DT/DX) and how it impacts business, organizations, or industry? If you're presenting the social and business effects of digitalization, clear and innovative graphics will help you optimize design and content. We've designed a Digital Transformation PowerPoint Template Deck that you can use to support your ideas with graphics, and explain complex topics visually.
This Digital Transformation PPT Presentation Deck contains:
17 diagrams and illustrations to show DT strategy and steps, a development roadmap, areas and stages of transformation, timeline, and application in industries
Universal style diagrams in a modern flat filling style that fits any visual identity style (feel free to adapt colors to your corporate palette).
48 outline symbols to illustrate DT concepts such as Digital Work, PC User, Teamwork, Maintenance, Consultation, Communication, Data Transformation, Document Cloud, Cyber Security.
Instructions on how to modify those diagrams with standard PowerPoint editing tools.
Format: fully editable vector graphics (modify colors of diagrams and icons, resize without image quality loss)
What is Digital Transformation?
Digital Transformation, also known as DT or DX is the way of solving problems by using modern, digital technology. The primarily taken action is transforming manual processes into digital ones.
Digital transformation is a foundational change in how an organization delivers value to its customers. It marks a radical rethinking of how an organization uses technology, people, and processes to fundamentally change business performance.
Where can you use Digital Transformation Diagrams?
These graphics will help you develop interactive slides that will keep your participants attentive while discussing strategically important topics.
Explain what DT is, starting with a definition (e.g. explain to customers or new employees).
Mention an inspirational quote to motivate listeners.
Visualize the 3 stages of DT with a development roadmap: Data Digitization, Processes Digitalization, and Society.
Present 4 areas of DT: Process, Business Model, Domain, and Culture.
Illustrate 5 elements of DT: Engagement, Innovation Processes, Technology, Data Analytics, and Business Culture.
Show a strategy of DT implementation.
Express DT project plan flowchart, including Kick-off, Define, Proposal, Proof of Concept, and Finalize Step.
Design a DT project launch plan and assessment timeline. We included the following stages: Kick-off stage, Define, Planning, POC, Finalize, Maintain, and Monitor. You can easily adapt this diagram to suit your needs.
Create a DT benefits list diagram, and show how the transformation happens in various industries.
Present a DT undertaking investment budget using our table template.
Create a monthly timeline to show how you and your team will follow DT proposal goals.
Add to company review meetings.
Try using these PowerPoint illustrations to present your information visually, in an elegant way.
All graphics are customizable, so you can modify the colors and text. We also added a general icon collection at the end of the presentation deck. Optionally you can also extend the collection with more PPT symbols (see Related Diagrams section).
Digital Transformation Collection Contains these Pre-Designed Slides:
Contents of DT deck
DT definition and quote
Three stages of DT development roadmap: data digitization, processes digitalization, society
Four areas of DT: process, business model, domain, culture
DT strategy/plan areas diagram
Five elements of DT: engagement, innovation processes, technology, data analytics, business culture
DT technology domains shown with social media, mobility apps, IoT, cybersecurity, big data, and cloud access
Strategy of DT implementation infographics
DT task ideas flowchart
DT task launch proposal and assessment timeline
DT benefits list diagram
Applications of DTs in industries: hospitality, banking, retail e-Commerce, education, healthcare
DT undertaking investment budget template
Comparison of traditional and digital marketing channels graphics
Digital Transformation roadmap illustration
DT strategy/plan monthly timeline template
Fully editable in PowerPoint set of vector shapes fully editable by using built-in PowerPoint tools, including
change the color of all shapes filling and their outline, including icons
adding shadows
changing shape and size, rotating, flipping the object
putting shapes behind or on top of text
Authors
infoDiagram's designer
Contact: here
Slides included in this PowerPoint Presentation:
How To Edit
How to edit text & colors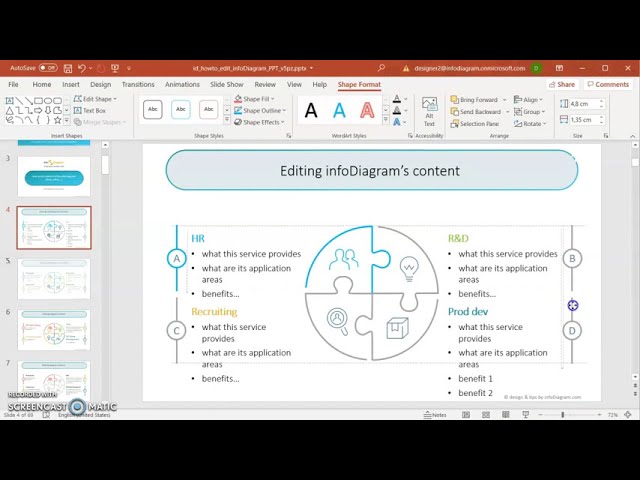 How to expand / shorten diagram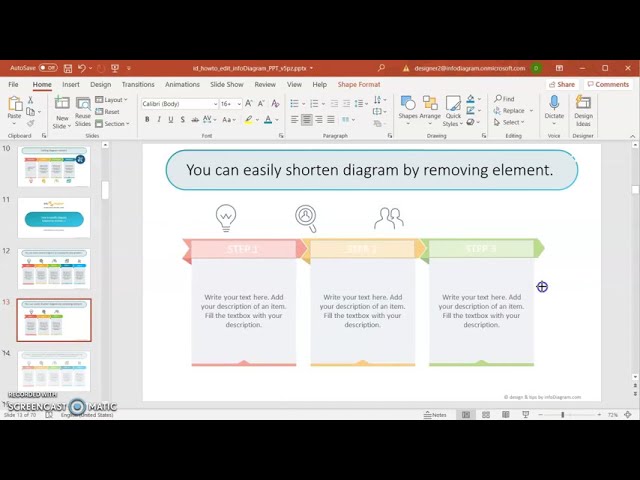 How to Replace Icons in infoDiagram PPT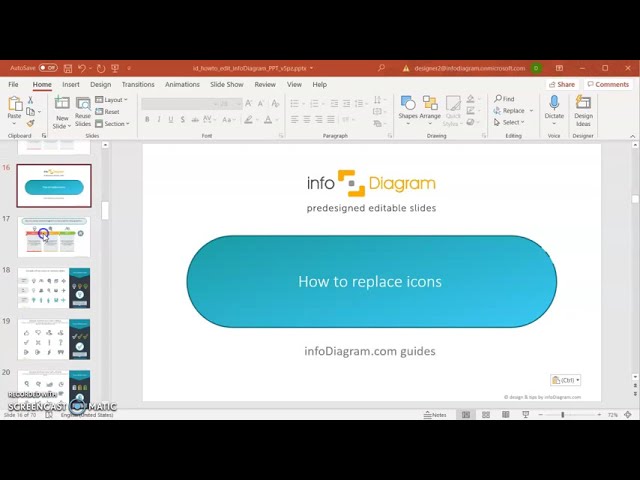 Digital Transformation Strategy Roadmaps (PPT Template)