Reviews

Usage example

Description

How To Edit
Slides
Description
PowerPoint template for creative data presentation by various charts. Allows you to present numerical information by graphs enriched by engaging infographics. Editable PPT graphics and MS Office data-driven charts.
20 graphs (11 unique versions) in flat infographics design: pie charts, bar charts, stacked column charts, line charts
23 icons for graphs enhancement: key point handwritten arrows and circles, chart item legend symbols
fully editable data-driven charts content, changeable vector icons - color, loosless resizing
Content:
Templates of PowerPoint presentation data charts in flat infographics style
Graphics for showing timeline data plots, pie charts comparison layouts, column and bar charts with colorful or monocolor infographics shapes.
Why to use this creative charts graphics:
Create fancy infographics numerical data presentations plots to replace default Excel charts
Do pie charts comparison for market share representation
Surprise by strongly visual charts, engage audience by presenting outstanding data trends
Focus listeners attention by pointing to the key numbers in the plot
Easily update your existing graphs by reusing icons and shapes to create eye-catching chart legend
Use only PowerPoint and your creativity :)
Quick adjustment of colors to your company brand identity - all elements are editable
What's inside the chart graphics presentation deck?
5 pre-designed templates for comparing several pie charts with data: with description, with ribbon and description, with grey and colorful description
4 Templates for presenting statistical analysis: with description aside, with ribbon legend, with three areas for charts with grey and colorful background
4 Bar chart presentation alternatives: semitransparent overlap, horizontal bar chart, two-sided bar charts on two backgrounds
5 variants to show line chart data plot with description and legend
Practical use examples of the USA map with bar and column charts
Hand drawn marker shapes (arrow, ellipse, circle) for charts callouts
Dosen of flat icons for data charts facelifting: electronic devices, different industries, gasoline and fuel
All shapes can be edited using PowerPoint
set of vector shapes fully editable by using built-in PPT tools, including
changing color of the icon filling and its outline
adding shadows
changing shape and size, rotating, flipping the object
putting shapes behind or on top of chart
See editing demonstration in
our HowTo Videos
.
Authors
Slides included in this PowerPoint Presentation:
How To Edit
How to edit text & colors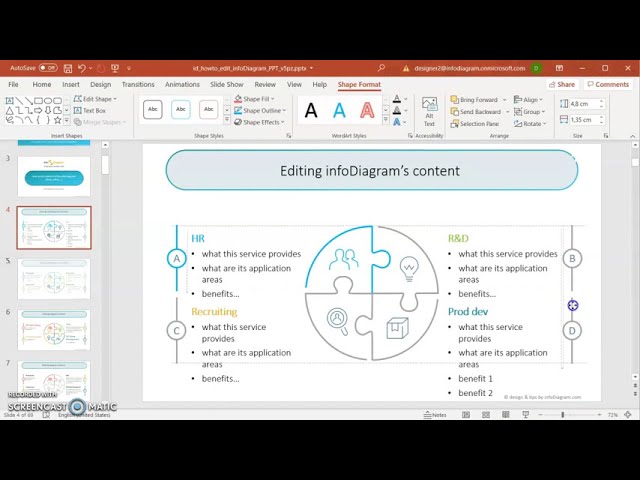 How to expand / shorten diagram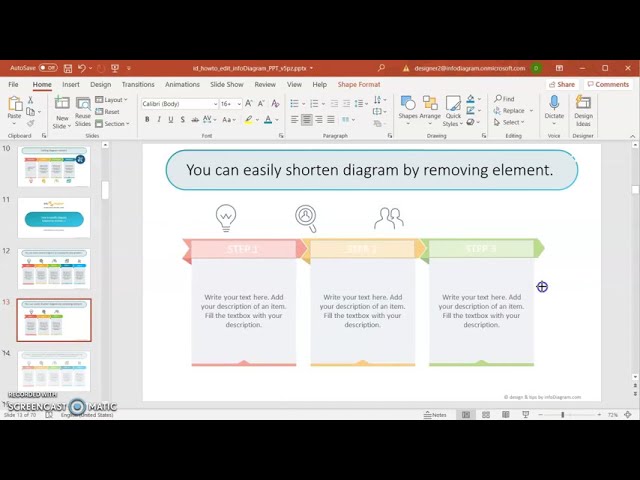 How to Replace Icons in infoDiagram PPT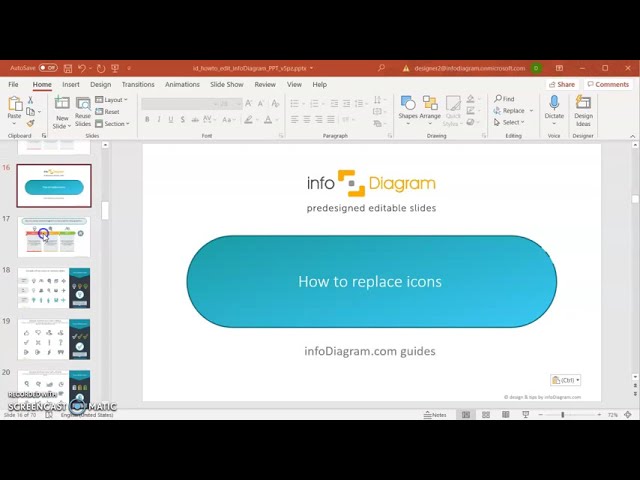 Flat Data-Driven Presentation Charts (PPT template)