Reviews

Usage example

Description

How To Edit
Slides
Description
Presenting market research on your competitors? Want a Venn diagram to compare and contrast 2 processes? Require a chart to show the similarities and differences between product or service features? Consider choosing our creative comparison charts to raise the bar for your product pricings, feature/element evaluations, and other analyses.
All chart templates can be easily modified in PowerPoint. Use these comparison charts to create professional and modern presentations and as an efficient way to compare two things or more.
This PowerPoint Comparison Template set includes:
19 tables with various numbers of columns and rows, illustrated by icons. You can add or remove items if needed (by deleting or duplicating rows or column graphics). We also included lightweight diagram graphics in a simple outline design that is not only trendy but also better for printing the slides.
60 vector icons representing concepts such as project achievement status, manpower, finance, execution - gears, product box, goal - bullseye, protection shield, periods, data analytics pie chart, checkmarks - done/not done, missing, present
For example, your company might be in the digital goods or cyber security industry. You could use the product pricing comparison matrix as an effective way to show your customers what features are available in your product or service (The standard option comes with x & y elements - but not z - and costs 'x' amount, whereas the premium option has all 3 and costs 'y' amount), giving them an easy way to click on their preferred option.
Format: fully editable vector shapes (modify colors of diagrams and icons, resize without quality loss)
Why use our Creative Comparison Tables/Charts as Your PPT Presentation Visuals?
This collection is an easy and artistic way to excel at comparing things in a visually appealing and structured way - the charts and models come in a flat, minimalist style. You can include simple descriptions for quick comparisons, or fit in more detailed descriptions to provide more in-depth ones.
How do you use Creative Comparison Tables?
Copy the comparison chart templates and modify them (change colors, move icons, add or remove columns, include and change information as needed). A few ideas where you can apply these shapes include:
Using tables/charts with icons and colors to compare similarities or differences, strengths, and weaknesses, pros and cons, etc.
Highlighting characteristics between projects or any discussed topics.
Presenting the benefits of your premium offering over the standard plan.
Creating a pricing comparison matrix.
Content Description:
The Comparison Chart Collection contains these ready-made designs:
Solutions comparison chart with outline icons divided into the following categories: strategy, execution, analytics, finance, and HR.
Diary product comparison diagram illustrated with outline icons: cow, soy, almond, coconut.
Product feature comparison diagram with color filling.
Product pricing comparison matrix illustrated with icons and check symbols.
2, 3 or 5 columns for product feature comparisons with colors and icons.
several columns for detailed solution comparisons with vivid rows and icons with space for a wider description.
vertical column layout for comparative analysis charts with place for text descriptions.
two, three or four columns for comparison lists illustrated with colorful icons and text placeholders.
table column with light outline style for comparing task achievement status.
All Templates, Charts, Graphs, Icons are Fully Editable in PowerPoint. This set of vector shapes is fully editable using built-in PowerPoint tools, you can:
Change the color of the icon fills and outlines
Add shadows
Change shape and size, rotate, and flip the objects
Put shapes behind or on top of the text
Authors
infoDiagram's designer
Contact: here
Slides included in this PowerPoint Presentation:
How To Edit
How to edit text & colors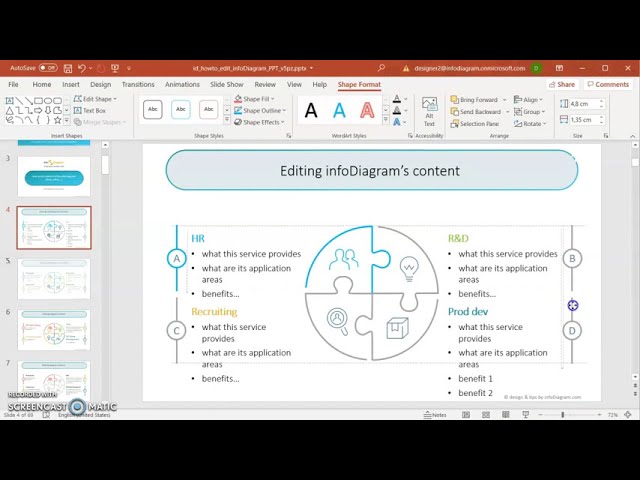 How to expand / shorten diagram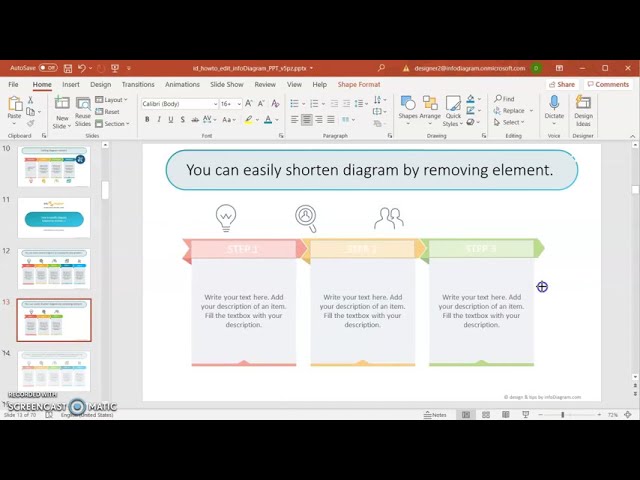 How to Replace Icons in infoDiagram PPT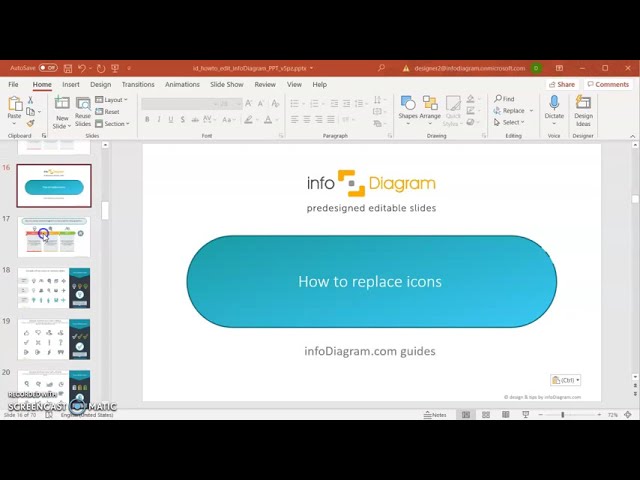 Creative Comparison Tables Template (PPT graphics)