Reviews

Usage example

Description

How To Edit
Slides
Description
Editable charts for Cause and Effect Analysis presentations by so called Fishbone Diagrams. These diagrams are used in problem solving, originally in engineering areas such as product faults analysis and Root Cause investigations.
This visualization concept was created by Kaoru Ishikawa, hence they are also named Ishikawa diagrams.
This PowerPoint Fishbone Diagrams set includes:
8 cause-effect charts of various structures and styles.
18 vector icons representing concepts such as input, output, structure, management, material, machine, method, employee and production environment
predesigned example of editable root cause infographics - Error Reduction Improvements, Input-Output engineering analysis, Technical Problem Root Cause Diagram
Format: fully editable vector shapes (modify colors of diagrams and icons, resize without quality loss
What is a fishbone diagram good for?
For visually presenting key relationships among various variables, possible causes, effects, providing additional insight into process behavior. They are suitable also to present a closed series of steps or progress steps.
Why use Fishbone Diagram to present effects & causes?
If the slide picture were not persuasive enough, consider those advantages to use Fishbone infographics in your presentation:
easy to perceive a larger amount of information thanks to structurized way if presenting the problem causes
possibility to explain complex concepts with one main image
you can break the diagram into several parts by assigning icons or colors like we did with fishbones
using modern yet simple graphics, your slide will look professional, readable and people will be amazed by your presentation
Content description
Cause and Effect Fishbone Diagrams contain pre-designed slides:
Cause and effect diagram in two versions: colorful and monochrom (This will work for you also if you have rigid corporate restrictions, you can use one color for the whole diagram).
Input-output Ishikawa chart in modern flat style (template with a place for explaining cause and effects of each step).
Technical problem slide (Roots and causes illustrated with fishbone diagram and flat icons).
Error reduction diagram (template presented with main stages of improvement from "high level of errors" to "no errors": revision incorrect, missing signature, test data incorrect, missing labels, serial number error, checkbox missed).
Result analysis diagram presented with Ishikawa template with 6 roots: material, method, manpower, measurement, ecology.
Cause-effect fishbone diagram with 2 level branches (for putting several concepts on one bone, focusing attention on the most important points).
Fully editable in PowerPoint set of vector shapes fully editable by using built-in PowerPoint tools, including
changing color of the icon filling and its outline
adding shadows
changing shape and size, rotating, flipping the object
putting shapes behind or on top of text
See editing demonstration in
our HowTo Videos
.
Authors
infoDiagram's designer
Contact: here
Slides included in this PowerPoint Presentation:
How To Edit
How to edit text & colors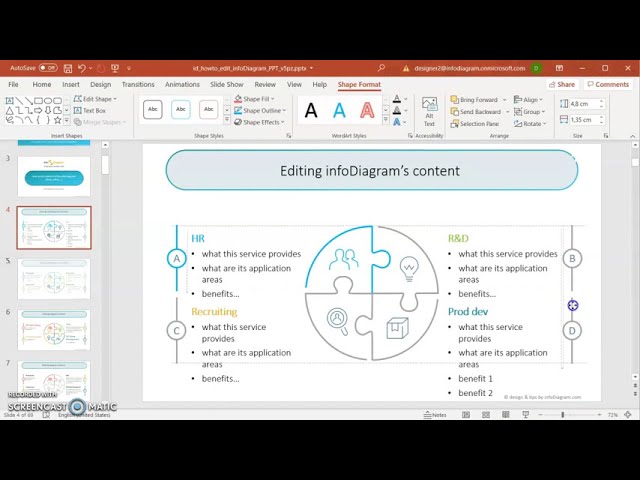 How to expand / shorten diagram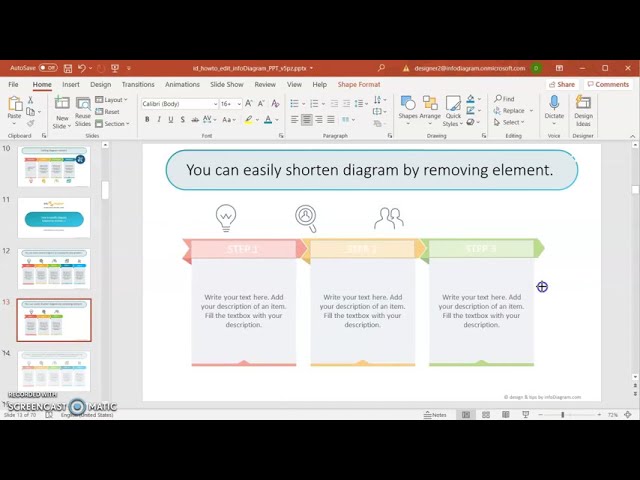 How to Replace Icons in infoDiagram PPT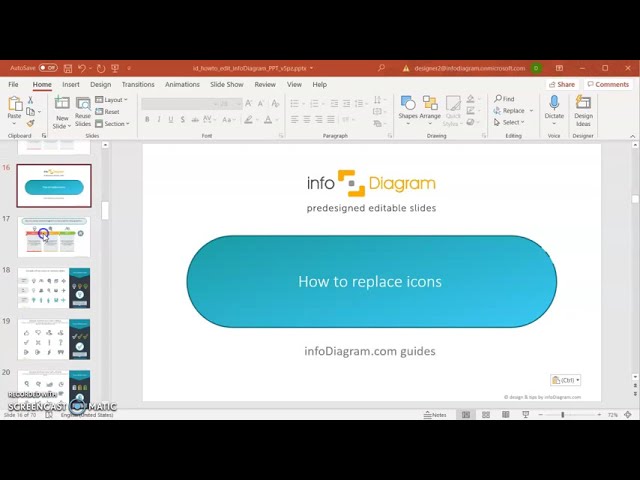 Cause & Effect Fishbone Diagrams (PPT graphics)