Reviews

Usage example

Description

How To Edit
Slides
Description
Need innovative graphics to balance your points with visuals? If you want to balance and support your words with visuals, check our latest selection of graphics: atoms orbits. You can use such graphics to give your presentation visual impact and illustrate various concepts like structure, relations, components and interconnected elements.
This Atom Orbiting Elements Graphics set contains:
13 diagrams to illustrate structure, relations, components and interconnected elements.
Provided graphics are in a modern and light outline style. Use them to add a professional touch to your slides and to deliver content in more infographic rather than wordy way.
20 outline icons to show various business concepts e.g. Science List, Tasks, Atom, Microscope, Research, Science, Magnifying Glass, Rocket, Innovation, Business Chart, Graph, Growth, Statistics, Tasks, Management, Money, Currency, Budget, Hierarchy, Process.
Instruction how to modify those diagrams using standard PowerPoint editing tools.
Format: fully editable vector shapes (modify colors of diagrams and icons, resize without quality loss)
What is an Atom Orbiting Elements diagram?
Atoms are the smallest constituent unit of ordinary matter that constitutes a chemical element. But they also can be divided into smaller components. Atom's construction can be used as a metaphor for presenting fundamental relationships within one institution. You can also use them to show structure, connected elements, or just simply for a visually impactful list.
Where can you use the Atom Orbiting Elements graphics?
Using diagram visualizations will help you create beautiful slides to explain your thoughts better.
Create a list using atom orbits shapes and icons
Show structure using the metaphor of the atom as the foundation.
Express the concept of fundamental connections with electrons orbiting atomic nucleus diagram.
Present key elements with orbiting elements shapes & icons.
Visualize 6 principles of collaboration with atom elements orbiting around a mutual center diagram template.
Illustrate social media impact levels with atom model infographics.
Atom Orbiting Elements Graphics collection contains pre-designed slides:
Atom orbiting elements slide
Atom infographics template depicted with three elements
Atomic orbits structure showed with three dimensions diagram
Physics theme infographics with three elements
Three points atom diagram illustrated with three electron items
Six points atom diagram with six electron items
Eight points atom diagram showed with eight electron items
Company structure: atom metaphor graphics with six departments Accounting, Budgeting, Project and Fund Management, Inspections, Payroll
Atom diagram template depicted with ten electrons items
Orbiting electrons' levels diagram for five elements
Six principles of collaboration atom metaphor
Atom orbits diagram with electrons and nucleus core element
Social media impact levels: atom model
Try using those PowerPoint illustrations to present your content visually in an elegant way.
Slides included in this PowerPoint Presentation:
How To Edit
How to edit text & colors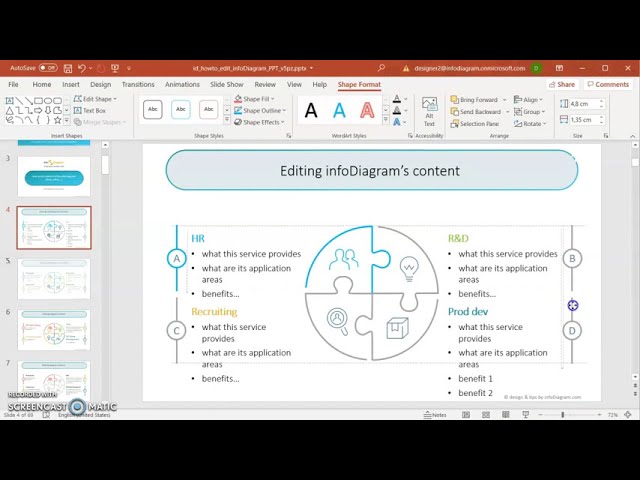 How to expand / shorten diagram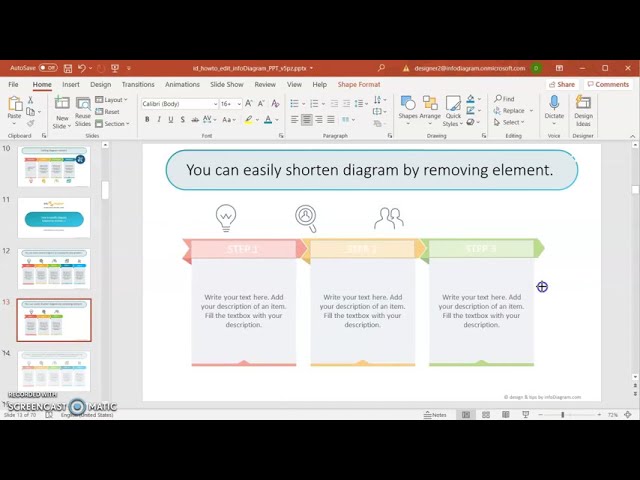 How to Replace Icons in infoDiagram PPT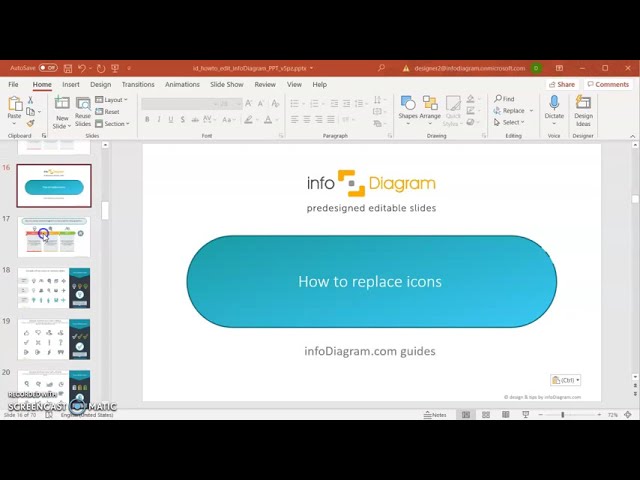 Atom Orbiting Elements Infographics (PPT Template)