Reviews

Usage example

Description

How To Edit
Slides
Description
Flat Food and Agriculture Icons for infographics and presentations about Animal Husbandry and Fishery - 33 complex multicolor PPT vector symbols


Further Resources about Animal husbandry and Fishery:
The animal husbandry and fishery deck collection will serve you to show agriculture definition, importance of agriculture or types of farming. Information about agricultural sector or modern agriculture may be enriched with icons of animals, farm, ranch, agricultural technology, inputs or resources. Husbandry and fishery deck icons collection contain 33 complex multicolor PPT vector symbols for dark and light background.
The diagram includes symbols to illustrate types of livestock, symbols of an aquatic organism, animal husbandry and fishery facilities. Resources and methods of animal husbandry and fishery are also represented there: fodder, medication, machinery, genetically modified organism (GMO) symbols. Next part of our collection is agriculture inputs: money, worker, supply, demand. We also added three slides with products of animal husbandry and fishery: meat, eggs, milk, fish meat, leather, wool, manure, pearl icons.
These icons will be handy if you need to visualize agriculture process. We added a few examples of slides to show statistics of livestock and seafood, global quantitative food losses and waste per year, animal husbandry system. You can reuse them to create your charts and diagrams. High-quality designs can be used to create slides for any agriculture presentation, conference, webinar or business meeting. At the end you will find six slides with icon index in different color variations: for light background,for dark background, in natural colors, as a standalone symbols, as icons in the circle shape.
All icons are completely customizable. You can choose style that correspond with your brand, the color scheme and layout on your presentation, or create natural-looking icons with numerous colors. Thanks to the graphics editability you can easily incorporate charts, icons and diagrams into your presentations. They may also be included in eBooks, Excel sheets and other resources.
Husbandry and fishery package suits any presentation related to agriculture, for example definition of aquaculture, sustainable agriculture, agricultural marketing, animal rights. The diagram will be pre-eminent tool If you're operating within a farming, animal husbandry, fishing or other agriculture-connected field or if your presentation is related to the topic.
All icons in simple flat style, suitable for Metro UI style graphics. Icons provided in 5 versions:
for light background,
for dark background,
in natural colors,
as a standalone symbols,
as a symbol in the circle shape.
Fully editable in PowerPoint
set of vector shapes fully editable by using built-in PowerPoint tools, including
changing color of the icon filling and its outline
adding shadows
changing shape and size, rotating, flipping the object
putting shapes behind or on top of text
See editing demonstration in
our HowTo Videos
.
Authors
infoDiagram's contributing designer
Contact: here
Slides included in this PowerPoint Presentation:
How To Edit
How to edit text & colors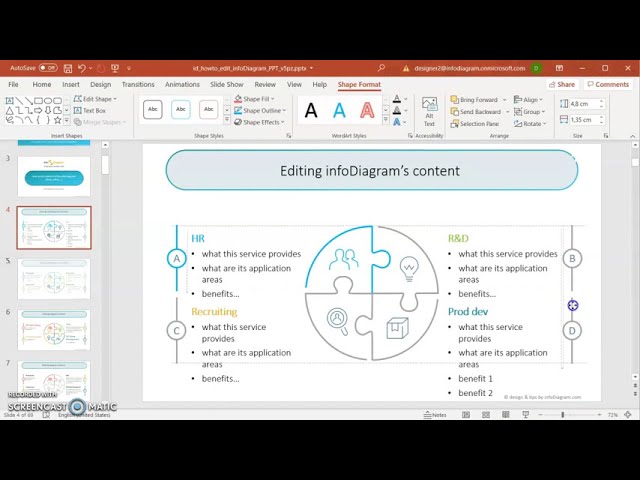 How to expand / shorten diagram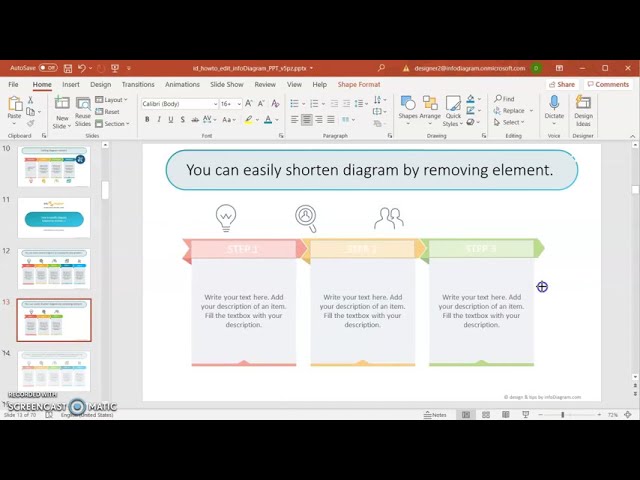 How to Replace Icons in infoDiagram PPT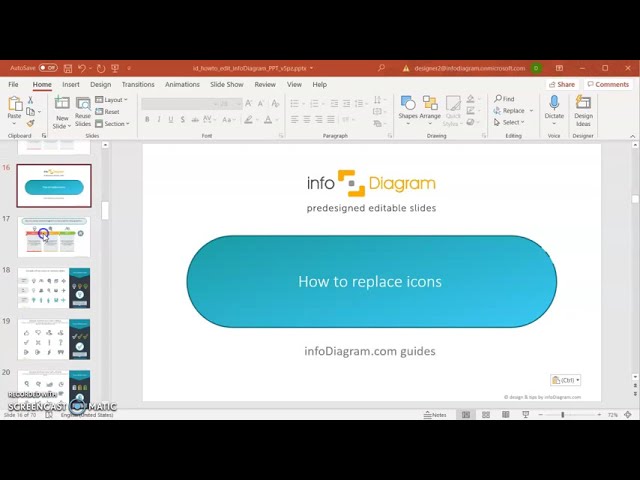 Food and Agriculture icons - Animal husbandry, Fishery (PPT flat clipart)