Reviews

Usage example

Description

How To Edit
Slides
Description
Need to illustrate a process or a roadmap in an inspiring and meaningful way? Try our creative train deck using locomotives and carriages to symbolize the following chapters, steps, or periods. This unique illustration covers time-related processes such as problem-solving and compositions of structures such as the company's departments with a common goal they move towards.
This Train Presentation Graphics Template contains slides of
15 diagrams using train illustrations to coven various business-related topics. They are fully editable so you can adjust them to your specific situation.
47 unique outline icons cover status, strategy, business, problem & solution, and levels & stages.
This PowerPoint slide deck is designed in a colorful flat style with elegant outline icons.
Instruction on modifying those diagrams using standard PowerPoint editing tools.
Format: fully editable vector shapes (modify colors of diagrams and icons, resize without quality loss).
Authors of this Job Interview Portfolio:
Design by infoDiagram designer
Contact here
Try using those PowerPoint graphics to present your data visually in an elegant way.
All graphics are editable, so you can modify the colors and text. You can also extend the collection further with more PPT symbols.
Fully editable in PowerPointset of vector shapes fully editable with built-in PowerPoint tools, including
replacing icons
changing the filling and outline color of all shapes and icons
modifying shapes and sizes, rotating, flipping the objects, moving shapes behind or on top of texts or charts
Slides included in this PowerPoint Presentation:
How To Edit
How to edit text & colors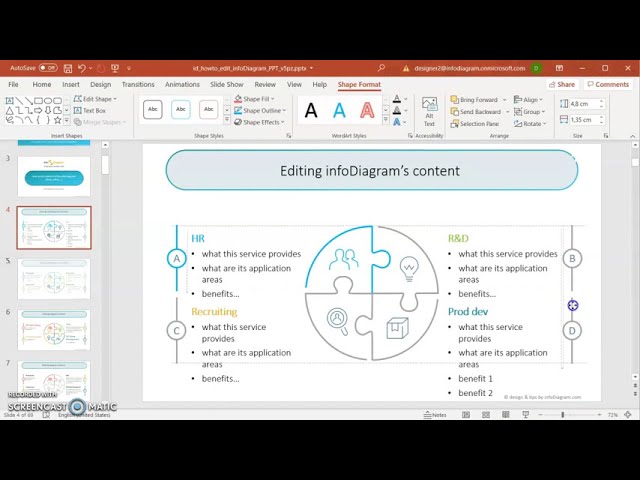 How to expand / shorten diagram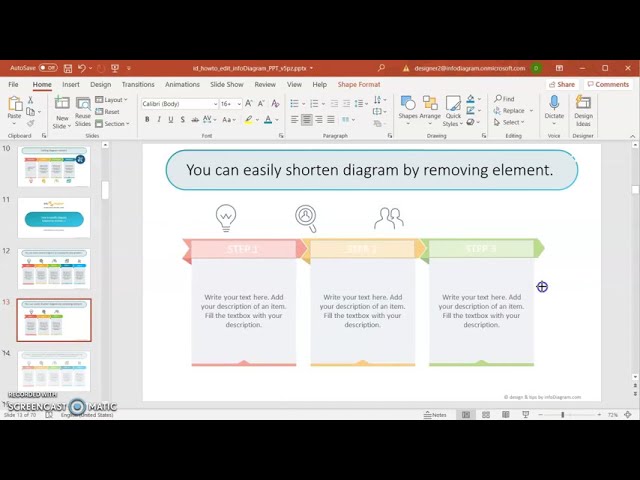 How to Replace Icons in infoDiagram PPT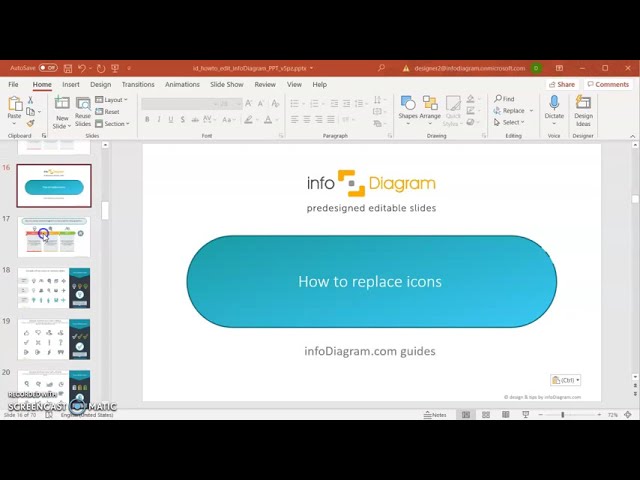 Train Presentation Graphics (PowerPoint Template)