Reviews

Usage example

Description

How To Edit
Slides
Description
Are you responsible for nurturing, guiding, developing, and identifying talents in your organization? Do you need to present talent management processes using numerous diagrams, explanations, and examples? Here is your opportunity to use our pre-design and eye-catching diagram templates to convey your message to the stakeholders in your organization.
This HR presentation on Talent Management contains visual slides with:
13 diagram slides to illustrate the concept of talent management. This collection includes layouts for presenting the definitions, talent management key components, performance management process cycle, goal management from an organization and individual perspective, succession planning cycle slides, and more.
The presentation is designed in a modern flat graphics style with outline symbols.
22 outline topic-specific icons to express HR and talent management concepts visually e.g. Recruitment, Development, Corporate Structure, Evaluation, Motivation, Knowledge, Team, Strategy, and more.
Instruction on how to modify those diagrams using standard PowerPoint editing tools.
Format: fully editable vector shapes (modify colors of diagrams and icons, resize without quality loss)
Authors of this HR Talent Management PowerPoint Template
Content advisory by Dominika Szymanska-Kubalec, Senior HR Consultant
Contact: Dominika LinkedIn profile
Design by infoDiagram designer.
Contact: here
What is a Talent Management?
Talent management is a constant process that involves attracting and retaining high-quality employees with competency, developing their skills, and continuously motivating them to improve their performance. Strategic talent management is a necessity in today's hyper-change environment.
Why use Talent Management Presentation Diagrams?
Most people agree that employees are vital to a company's success. Not so many realize that the talent management process has many components which are closely integrated. Use our easy-to-fill talent management process slide deck to illustrate how all the elements of talent management are related in order to make it easy to understand by your audience You can pick up from various layouts, add your comments and tailor pre-designed slides to your needs in order to upgrade your presentation. On top, you can choose the slides with a light or dark background, whatever works better for you. We include detailed instructions on how to alter the contents, colors, look and feel of our templates.
Where can you use Talent Management Presentation?
You can use our pre-designed Talent Management Processes slides to:
Visualize 7 important elements of talent management, pre-designed in layouts with or without comments boxes.
Show performance management cycle ready for you with light or dark backgrounds.
Illustrate goal management using a fantastic circle diagram for various organizational levels of your company.
Use an attractive loop diagram to present the individual development process, including 7 pre-described steps.
Exploit our 10 elements succession planning process cycle diagram ready for you in light or dark backgrounds or present your succession planning in an activity diagram that communicates a sequence of actions to be taken, which can also be enriched with your valuable comments.
Try using those PowerPoint illustrations to present your content visually in an elegant way.
All graphics are editable, so you can modify the colors and text. We also added a general icon collection at the end of the presentation deck. Optionally you can also extend the collection by more PPT symbols (see Related Diagrams section).
Fully editable in PowerPoint set of vector shapes fully editable with built-in PowerPoint tools, including
changing the filling and outline color of all shapes and icons
adding shadows
changing shape and size, rotating, flipping the object
putting shapes behind or on top of text
Slides included in this PowerPoint Presentation:
How To Edit
How to edit text & colors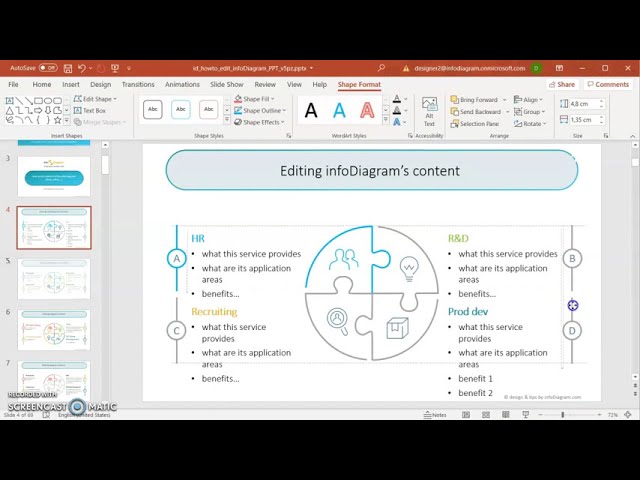 How to expand / shorten diagram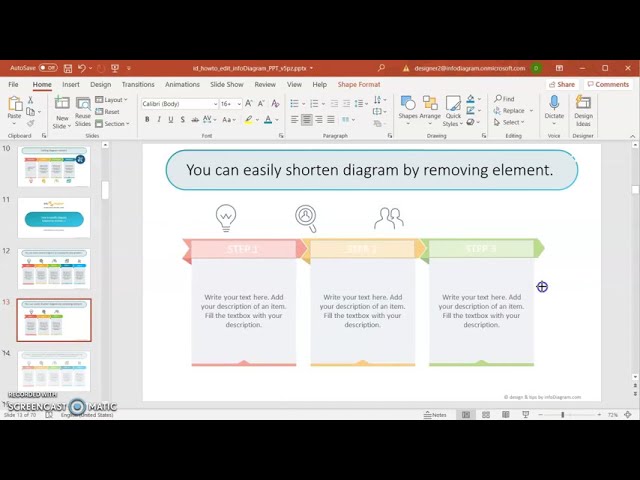 How to Replace Icons in infoDiagram PPT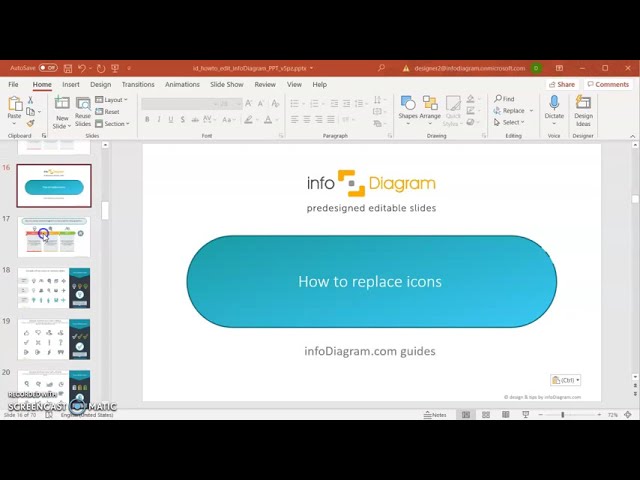 HR Talent Management Presentation PowerPoint Template with Graphics