Reviews

Usage example

Description

How To Edit
Slides
Description
Collection of presentation diagrams for explaining what is Big Data, applications, and tools used in Big Data technologies.
We designed this Big Data PowerPoint template to give you visual tools to present these trendy IT concepts using flow charts and icons.
Use these PPT graphics to prepare professional and modern Big Data tutorials and training materials, explaining how they related to cloud apps, data types, and sizes by clear engaging infographics. All Big Data Toolbox visuals are PowerPoint, Google Slides, and Keynote editable.
This Big Data PowerPoint Diagrams slide set includes:
18 diagrams of Big Data applications, cloud technologies, and data size comparisons illustrated by outline icons.
Slide with the definition of Big Data 4Vs by Gartner
Big Data infographics templates for an explanation of IT hardware and software used in Big Data, as well as application opportunities over various industry sectors
modern diagram shapes templates in elegant outline graphic style, suitable also for printing
21 vector icons representing Big Data Volumes, Variety, Veracity, and Velocity of data, cloud applications, telco, retail, finance, automotive industries, data storage, and databases symbols
Format: fully editable vector shapes (modify colors of diagrams and icons, resize without quality loss)
What are Big Data diagrams for?
Presenting concepts of IT, Cloud SaaS applications, and other Big Data ideas is not a trivial task. These IT technologies include several tiers of hardware and software applications, globally distributed data, and a huge variety of applications.
Therefore it's handy to explain the basic concepts, structures, and big data tools' dependencies in the visual form of diagram flow charts. That was our motivation, to provide you with a collection of diagrams you can choose from, modify to your needs and help you to create marketing or training materials for your audience.
How can you use the Big Data Diagrams Presentation Template?
Present basics of Big Data architecture, advantages, and technologies behind the Big Data applications
Create sales or marketing materials if you are offering a Big Data product or service such as data analytics, consulting, or other types of solutions.
Make educational materials for training and teaching explaining the foundations of these IT technologies
Illustrate IT data flows and processes in presentations or for documentation purposes
What's inside Big Data outlined diagrams collections?
Dosen of Big Data outline diagrams visuals toolbox with flow charts and icons editable in PowerPoint.
Package content:
Big Data definition slide with Doug Laney from Gartner's, explanation of big data 3 Vs (Volume, Velocity, Variety) and extended 4Vs of Big Data: Volume, Velocity, Variety, Veracity
Big Data Business Opportunities: New products (Localization, Mobile, Social Media products ...)
Effective lower-cost operations (SaaS applications in the cloud e.g. Salesforce, Google docs, Microsoft 365 ...)
Big Data Technologies: Software
Data Analytics and Visualizations, BI (PowerBI, Tableau, Qlikview, SAS, GoodData, Google Cloud)
Databases (Oracle, IBM, Cloudera, HortonWorks, EMC2, AWS, Windows Azure)
Technologies (Hadoop, MapReduce, NoSQL, Apache HBase, Spark, Hive)
Big Data Technologies: Hardware
Data sizes table: Big, Small and Large Data
Icons in hand-drawn scribble style graphics.
Icons for light background and dark background
Fully editable in PowerPoint set of vector shapes fully editable by using built-in PowerPoint tools
changing the color of the icon filling and its outline
adding shadows
changing shape and size, rotating, flipping the object
putting shapes behind or on top of text
Authors
infoDiagram's designer
Contact: here
Slides included in this PowerPoint Presentation:
How To Edit
How to edit text & colors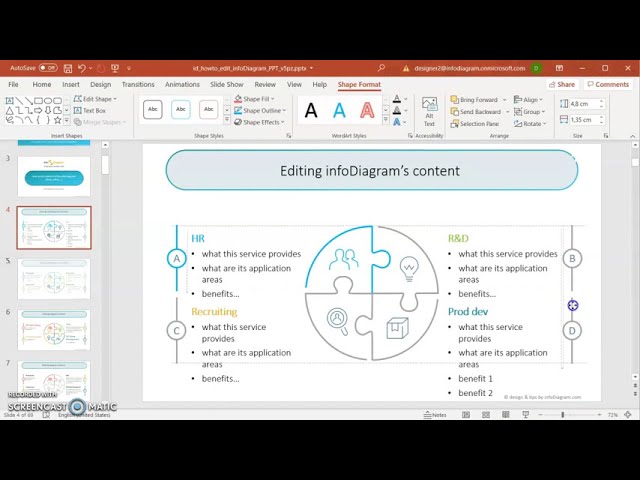 How to expand / shorten diagram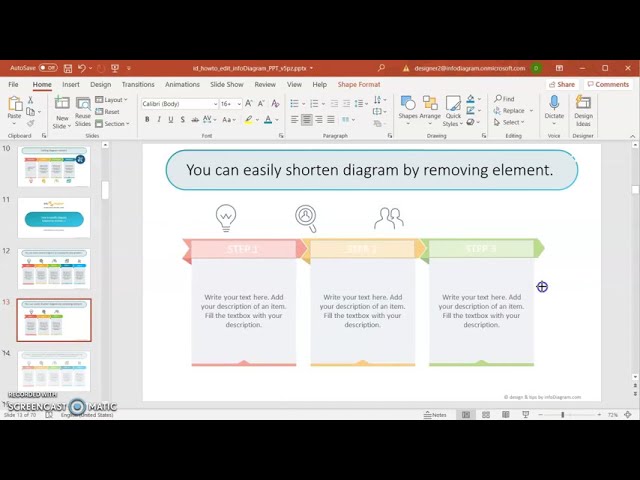 How to Replace Icons in infoDiagram PPT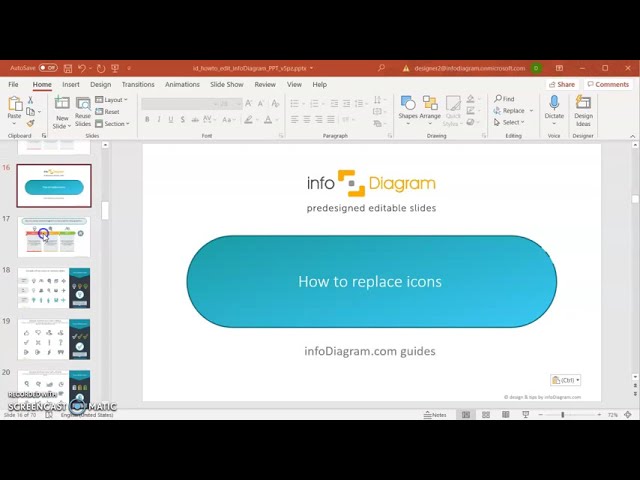 Big Data Presentation Outline Diagrams (PPT Template)