Reviews

Usage example

Description

How To Edit
Slides
Description
Do you need to present how does OLAP work? Explain data operations for Business Intelligence? Use visual 3d cube illustrations PowerPoint template we have designed for presenting this big data management concept.
This OLAP cube slide deck includes:
14 vector illustrations of the 3D data cube, dimensions example, template for defining what is Online Analytical Processing versus Business Intelligence and Big Data concepts. We illustrated all basic data operations in OLAP such as slicing, dicing, pivoting, roll-up and drill-down
25 icons covering business and data analytics, for example, symbols of geographical location, time period, computer server, Big Data databases or retail shop sales and trend forecast.
Format: fully editable vector shapes (modify colors of diagrams and icons, resize without quality loss
OLAP is a category of software that allows users to analyze information from multiple database systems at the same time. It is a technology that enables analysts to extract and view business data from different points of view. Business analysts or managers often need to take some meaningful business decisions to monitor the growth of their organization and achieve higher profits. Before making strategic decisions, it is important to analyze the data gathered from disparate sources.
What is an OLAP cube diagram good for?
OLAP cubes are used to view and analyze multiple dimensions of business data to gather insights that will help them define a business strategy. With this template, you can prepare visual presentation or training materials about What is OLAP cube, dimensions of the data cube, cube elements, icons and graphics for IT analytics.
OLAP Data Cube graphics contains ready-to-use slides:
Content of OLAP data cube graphics collection
OLAP cube comparison towards business intelligence and big data
Three-dimensional cube diagram template in data warehousing summarizing dimensions location, quarter, product categories
OLAP Cube dimensions explanation template presented with place, product and time
OLAP slice as an element of OLAP cube graphics
OLAP slices explanation template
OLAP cell as an element of OLAP cube graphics
OLAP cell explanation template
Operations on OLAP cube illustrations including dicing, drill-down, roll-up, slicing, pivot rotation
OLAP operation explanation slide template: dicing operation
OLAP operation explanation slide: drill-down operation
OLAP operation explanation slide: roll-up operation
OLAP operation explanation slide: slicing operation
OLAP operation explanation slide: pivot rotation operation
Fully editable in PowerPoint set of vector shapes fully editable by using built-in PowerPoint tools, including
changing the color of the icon filling and its outline
adding shadows
changing shape and size, rotating, flipping the object
putting shapes behind or on top of text
See editing demonstration in
our HowTo Videos
.
Authors
infoDiagram's designer
Contact: here
Slides included in this PowerPoint Presentation:
How To Edit
How to edit text & colors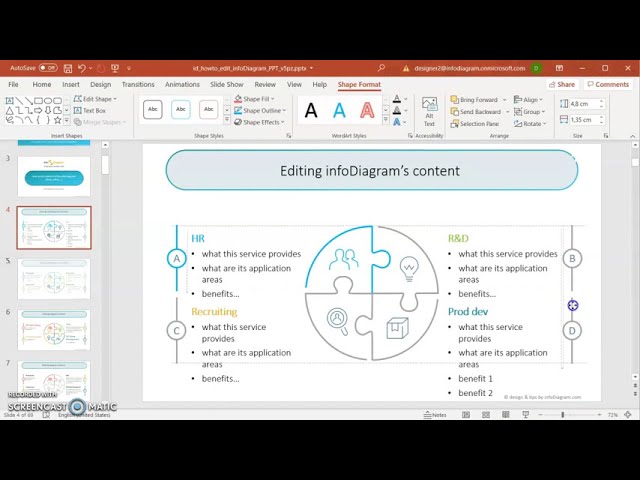 How to expand / shorten diagram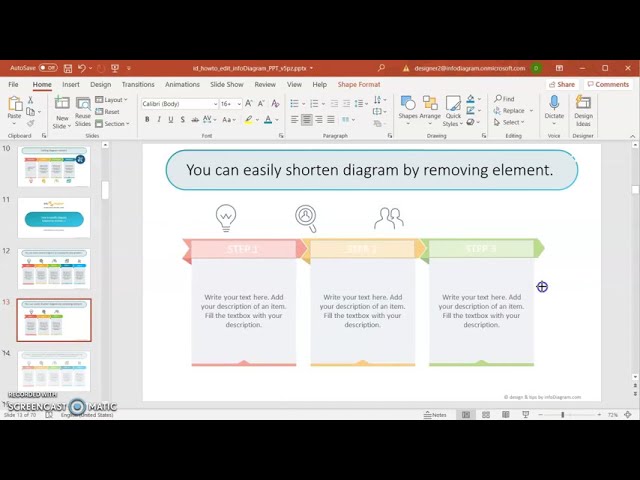 How to Replace Icons in infoDiagram PPT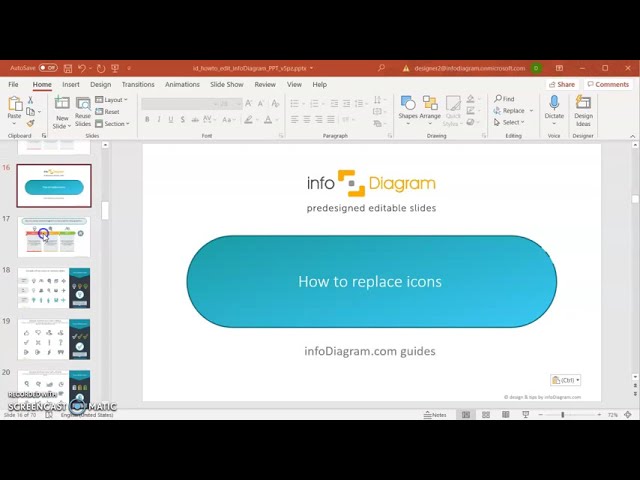 OLAP Data Cube Graphics (PPT Template)