Reviews

Usage example

Description

How To Edit
Slides
Description
Are you presenting sales trends or product demand forecasts or manufacturing performance? Visualize such time trends using clear and modern line chart graphics. Go beyond default Excel charts. Enrich your data plots by adding elegant PowerPoint visuals that we have designed. Get inspired and reuse our data charts, modify data series and make creative graphs using PowerPoint. The Line and Area charts PPT template contains:
13 chart slide layouts with various versions of forecast graphs, comparison charts, and product trends layouts. Those are all pre-designed editable MS Office Excel charts with additional graphics of data categories legend and text boxes for text explanations.
27 vector icons to illustrate data categories: Product, Automation, Shopping, Target, Team, Cooperation, Agreement, Process, Vision and Goals.
13 hand-drawn markers you can use to highlight or underline key data in a chart.
Format: fully editable vector shapes (modify colors of diagrams and icons, resize without quality loss
What is a line chart best used for?
A line chart is a data plot where data values are visualized as a continuous line over X-axis - typically showing time variable. For example - monthly sales volume or yearly production.
When an area under the line is colored, we get the area chart.
When to use Line and Area charts?
Typical cases include all data trends over time, From business to scientific sector context. Forex currency fluctuation, sales performance, website traffic, search trends, temperature change over a day, or sea-level rise over decades or centuries.
Good data visualization practices concerning line and area graphs:
limiting the number of categories in a line chart to 4-6. Having more lines makes it harder to recognize the specific category, even though you use various colors or data marks.
Using an area chart, consider that areas overlap. So the interpretation of area size can be distorted. We recommend using a semi-transparent area fill to show all areas. This works if you limit the category number on a chart, as mentioned above.
Keep charts readable and uncluttered, prefer no or light axis grid, show only key data values. Avoid showing too much data at once. Better use simple flat or outline graphics, than heavy gradients and decorations.

Line charts are a great way to show changing trends over time, as well as compare multiple data sets in the same view. For example, you can use line charts to show how much income has changed over the years since 2000, with different lines representing genders, races, or geographical locations. Generally, line chart is the best way to display trends

Line chart data-driven graphics collection contains pre-designed slides:

Product sales actual and forecast trend chart
Simple outlined forecast line graph showed with factual production data and predicted trendline
Comparison line plot illustrated the forecast trends
Comparing product slide depicted with curved line graph
Line chart with data labels with a retail product description fields
Sales volume or traction line chart template with hand drawn markers and commentary field
Simple line graph template for three-, four-, five product elements
Line graph for product fields showed with animated design
Product sales forecast and actual outline line plot with hand-drawn note mark
Area chart for comparing two series of data
Area chart for comparing three data series trends on photo background
Fully editable in PowerPoint set of vector shapes fully editable by using built-in PowerPoint tools, including
changing color of the icon filling and its outline
adding shadows
changing shape and size, rotating, flipping the object
putting shapes behind or on top of text
See editing demonstration in
our HowTo Videos
.
Authors
infoDiagram's designer
Contact: here
Slides included in this PowerPoint Presentation:
How To Edit
How to edit text & colors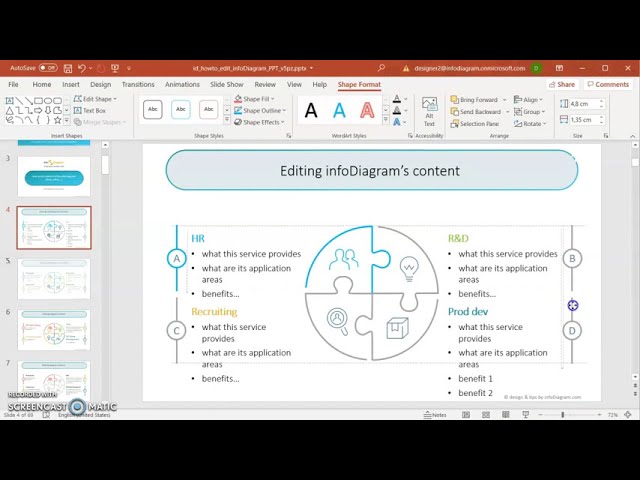 How to expand / shorten diagram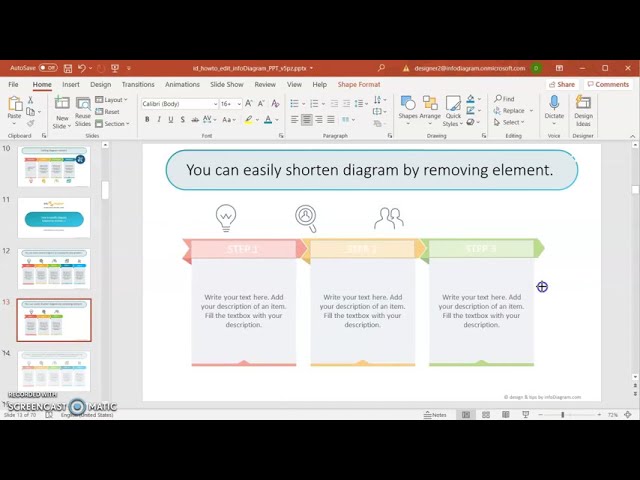 How to Replace Icons in infoDiagram PPT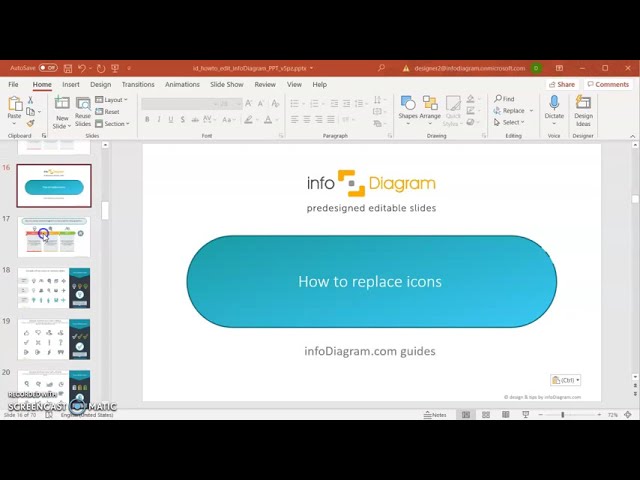 Line Chart Data-driven Graphics (PPT Template)