Reviews

Usage example

Description

How To Edit
Slides
Description
Industry Symbols for PowerPoint. Production, Construction, Transportation industry segments pictograms:
Manufacturing, Chemical, Ironworks, Materials ...
Goods: Household goods, Clothing, Pharmacy, FMCG ...
Road Transport: Truck, Car, Bus ...
Air, Rail, Water Transport
Icons graphical style: Simple flat icons, metro UI style
Format: fully editable vector shapes in PowerPoint (color, filling, size - no quality loss when zoomed)
Editable Pictograms of Production, Construction and Transport Industry sectors
Icons for visualizing economical and industry specific topics. All symbols are as clipart pictures - fully editable in PowerPoint.
Package content:
Production industries icons: Production, Manufacturing, Chemical industry, Metalworking, Ironworks, Construction, Gasoline, Fuel symbols
Goods industry icons: Household goods, Household appliances, Pharmacy, Medicaments, Computers, Electronics, Garment, Clothing symbols

FMCG production icons: Food FMCG, Alcoholic beverages, Tobacco symbols

Storage and motor vehicles transport icons: Transport, Storage, Automotive, Car, Truck, Road transport, Public transport, Bus symbols

Air, Land, Water transport icons: Air transport, Plane, Rail Transport, Sea transport, Cargo ship, Barge, Inland symbols

Industry Icons usage examples (Do it yourself infographics)
Top manufacturing business sectors by value added, EU-27, (bar chart with icons illustration)
EU trade import / export by main products (pie charts with icons illustration)
Supply Chain - General Picture illustration (infographics with icons)
All icons in simple flat style, suitable for Metro UI style graphics.. Icons provided in 4 versions:
for light background,
for dark background,
as a standalone symbols,
as a symbol in the circle shape.
Fully editable in PowerPoint
set of vector shapes fully editable by using built-in PowerPoint tools, including
changing color of the icon filling and its outline
adding shadows
changing shape and size, rotating, flipping the object
putting shapes behind or on top of text
See editing demonstration in
our HowTo Videos
.
Authors
infoDiagram's contributing designer
Contact: here
Slides included in this PowerPoint Presentation:
How To Edit
How to edit text & colors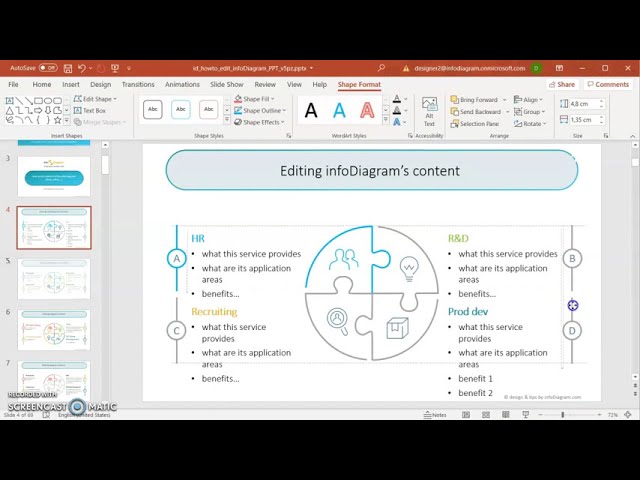 How to expand / shorten diagram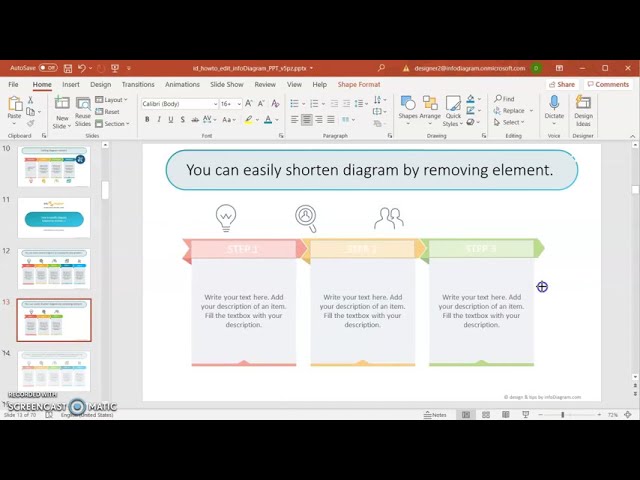 How to Replace Icons in infoDiagram PPT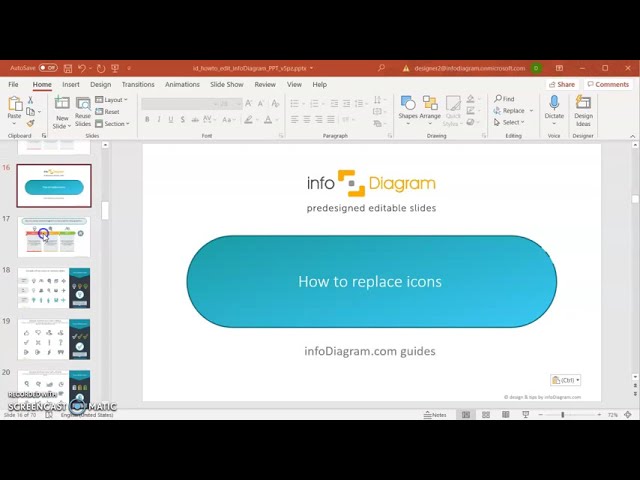 Industry icons: Production, Construction, Transportation (flat PPT clipart)