Reviews

Usage example

Description

How To Edit
Slides
Description
Do you need to show the bridge between the actual and desired performance? Use our compelling gap analysis visualizations, modify numbers, and enrich your slides. Take your presentation to the next level!
This Gap Analysis Types and Tools PowerPoint Template Presentation contains visual slides with:
22 diagram slides to illustrate the concept of gap analysis. This collection includes layouts for presenting the Benefits of Gap Analysis, Types of Gap Analysis, Performance Gap Analysis, Brand Perception Gap, Efficiency Gap Benchmark, Customer Experience Gap, Expansion Gap, and more.
The presentation is designed in a modern flat graphics style with outline symbols.
62 outline topic-specific icons to express gap analysis concepts visually e.g. different kinds of gaps: performance, product, profit, orders, innovation, conversion, and product line. Other icons include status symbols, analytics, and planning, market elements, roles, skills, and more.
Instruction on how to modify those diagrams using standard PowerPoint editing tools.
Format: fully editable vector shapes (modify colors of diagrams and icons, resize without quality loss)
What is a Gap Analysis?
A gap analysis is a process that compares actual performance or results with what was expected or desired. The method provides a way to identify suboptimal or missing strategies, structures, capabilities, processes, practices, technologies, or skills, and then recommends steps that will help the company meet its goals.
Why use diagrams to present Gap Analysis?
Gap analysis is a business assessment methodology. If you need to evaluate current results and the necessary improvement efforts to close the gap and reach the desired performance, use our completely editable gap analysis PowerPoint template to convey your message. Using creative visuals for illustrating the turnaround process makes the information clear in the mind of the audience. You can pick up from the various examples reflecting typical gap types – performance, product (or market), profit, or manpower. You can reuse our graphs and charts and tailor them to your needs in order to upgrade your presentation slides. The majority of our charts are Data-Driven Excel Charts, so it is very easy to change the presented values. We also include detailed instruction on how to alter the content, values, colors, and look and feel of the charts.
Where can you use Gap Analysis graphics?
Using infographics will help you organize information in a good-looking way:
Present expected benefits of your gap analysis using attractive icons
Illustrate your performance gap with sales metrics and timeline axes
Create an attractive bridge visual showing the drop in your productivity
Describe your brand perception current state and future desired state for improving the business performance
Evaluate the competencies of your employees using a radar chart illustrating the required vs. actual skills level of your staff, pinpointing existing HR gaps
Express your efficiency shortcomings using bar and column charts
Visualize the difference between the market gap, serviceable available & obtainable market volume
Use gap analysis template with current and desired status and action plan modules
Design 4 or 5 steps analysis model to describe the turnaround process leading to gap closure
Use the stars scale to represent the customer satisfaction gap
Compare the product portfolio of your company to one of your closest competitors using creative puzzle visualization
Bridge the gap between existing distribution channels and clients' expectations
Show your business requirements, existing situation, gap, capabilities needed, and challenges in the matrix gap analysis template
Use typical gap analysis tools such as SWOT or PESTLE analysis, Nadler-Tushman's congruence model, or McKinsey 7S framework that we spiced up for you to capture your audience's attention
Try using those PowerPoint illustrations to present your content visually in an elegant way.
All graphics are editable, so you can modify the colors and text. We also added a general icon collection at the end of the presentation deck. Optionally you can also extend the collection with more PPT symbols (see Related Diagrams section).
Fully editable in PowerPoint set of vector shapes fully editable with built-in PowerPoint tools, including
changing the filling and outline color of all shapes, including icons
adding shadows
changing shape and size, rotating, flipping the object
putting shapes behind or on top of text
Authors of Gap Analysis Types and Tools Presentation
Slides included in this PowerPoint Presentation:
How To Edit
How to edit text & colors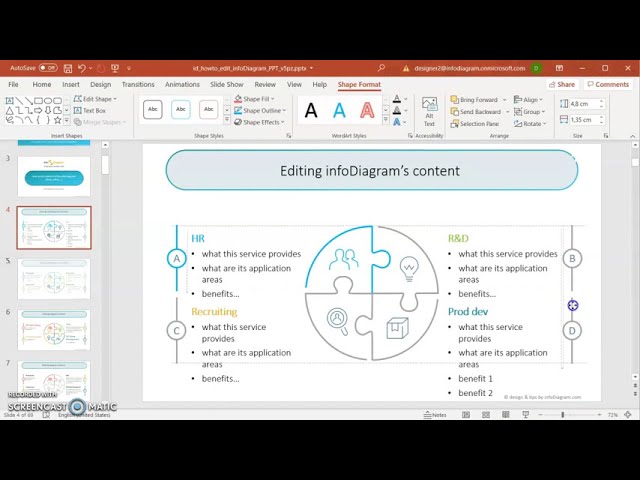 How to expand / shorten diagram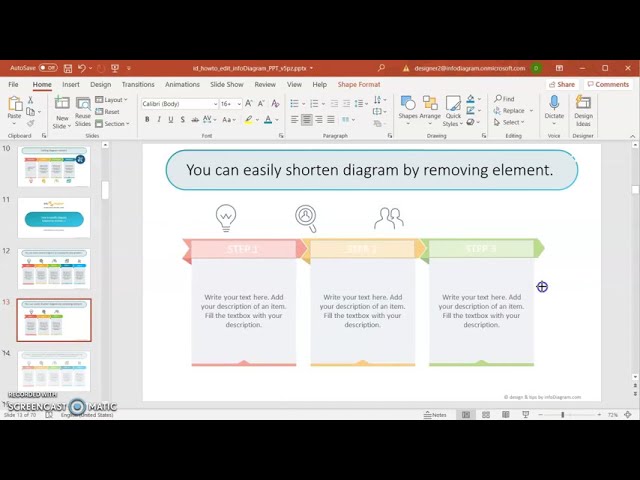 How to Replace Icons in infoDiagram PPT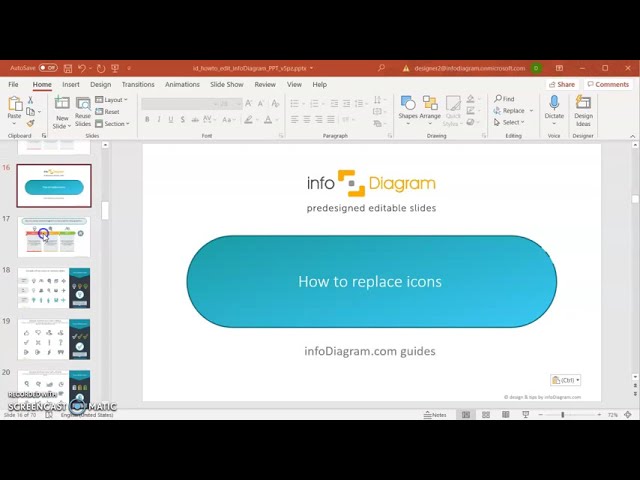 Gap Analysis Types and Tools Presentation (PPT Template)