Reviews

Usage example

Description

How To Edit
Slides
Description
Need to present several multiple data charts and KPIs in a concise way on a slide? Use the clean and visual dashboard layouts to pass your message with clarify. We have designed this set of universal PowerPoint dashboard layouts with business examples, grids and placeholders to help you make your data presentation look attractive.
This Dashboard PPT Template contains slides with:
31 dashboard layouts with various data charts illustrated with icons. You can add or remove items if needed.
45 outline icons to illustrate business topics e.g. Finance, Distribution, Money Flow, Location and Occupation symbols, Globe, Charts and Data pictograms, People, Team Icons, and more.
This PowerPoint slide-deck is designed in a simple flat style that is modern and allows you to express the key information without clutter.
Instruction on how to modify those diagrams using standard PowerPoint editing tools.
Format: fully editable vector shapes (modify colors of diagrams and icons, resize without quality loss)
What is a dashboard presentation?
Presentation containing slides with multiple data charts and KPI values altogether on one screen. The purpose is to give an executive overview of a company's performance.
Dashboard, as a general term, is an information management tool that visually tracks, analyzes, and displays key performance indicators (KPI), the most important metrics and scorecards in order to monitor the health of a company, department or business-specific process.
Where can you use dashboard presentations?
The presentation with data presented in form of a dashboard can be used for example:
Present overview of Company Branch Financial Performance
Illustrate your company key performance indicators
Visualize snapshot of a business as a one-sheeter
Show product sales comparison between various markets
Present Distribution Statistics Dashboard of Branch Supplies or Sales
B2C Retail Environment and Performance Dashboard
Human Resources Remuneration Dashboard Example
HR Dashboard Example, Employee Profile
Customer Satisfaction Dashboard
Customer Profile
Key Financial and Customer Performance Indicators
Try using those PowerPoint symbols to present your data visually in an elegant way.
All graphics are editable, so you can modify the colors and text. You can also extend the collection further by more PPT symbols (see Related Diagrams section).
Fully editable in PowerPoint set of vector shapes fully editable with built-in PowerPoint tools, including
replacing icons
changing the filling and outline color of all shapes and icons
modifying shapes and sizes, rotating, flipping the objects, moving shapes behind or on top of texts or charts
Authors
Design by infoDiagram's designer.
Contact: here
Slides included in this PowerPoint Presentation:
How To Edit
How to edit text & colors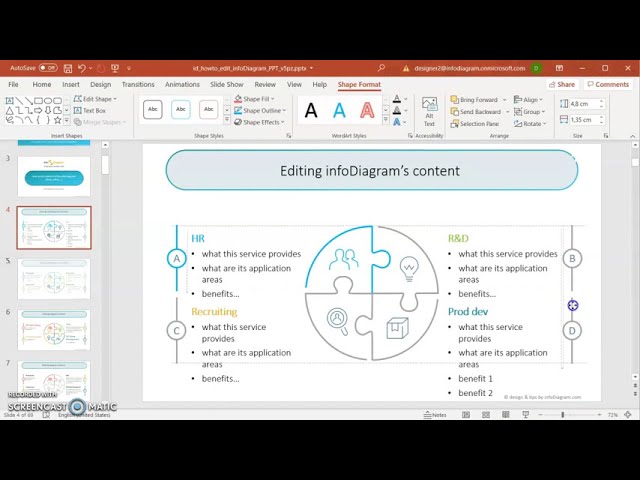 How to expand / shorten diagram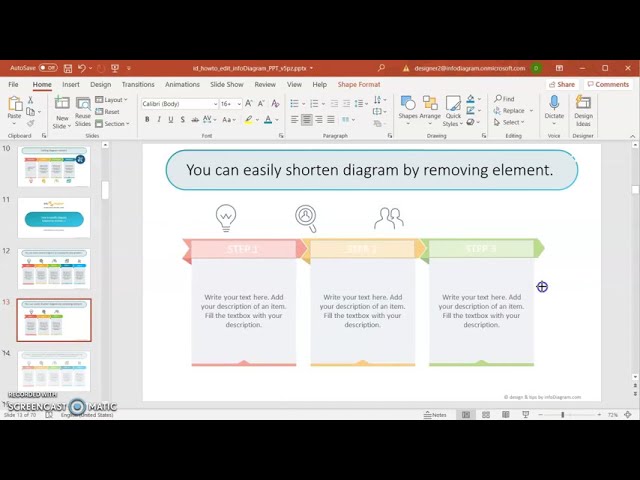 How to Replace Icons in infoDiagram PPT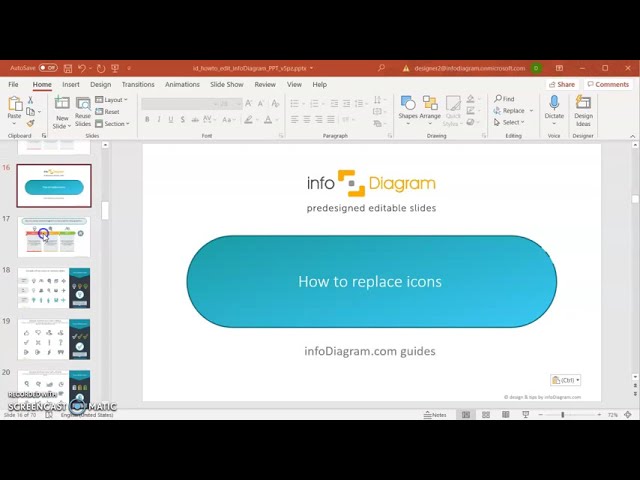 Dashboard Layouts for Executive Data Report Presentation (PPT Template)