Reviews

Usage example

Description

How To Edit
Slides
Description
The PowerPoint Table Template can be used if you want to design creative tables in PowerPoint to catch the audience's attention with icons and highlight markers. We have designed a table PowerPoint template with a collection of modern and light outline table graphics to help you visualize numeric or text information in tabular form or matrix structure.
This Creative Presentation Tables deck contains slides with:
26 outline tables with various numbers of columns and rows, illustrated with icons. You can add or remove items if needed.
53 outline icons to convey topics connected with business and KPIs, e.g.Status Indicators, Checkmarks, Harvey Balls, Products, Promotion, Production, Indicators, Performance, and more.
This slide collection is designed in a modern outline style. Infographics templates will help you find the proper way to effectively project your thought lines and create unique slides without using too much information.
Instruction on how to modify those diagrams using standard PowerPoint editing tools.
Format: fully editable vector shapes (modify colors of diagrams and icons, resize without quality loss).
Why use outline table KPI diagrams?
Tables are one of the most popular tools for presenting and comparing data. Upgrade your regular tables and enhance them with graphics for showing yearly marketing activities, project status & features, pricing comparisons, and more. Outline infographic style is subtle and will complement your message without overshadowing it.
Where can you use outline tables?
Here are several examples where you can apply these tables:
Plan and present yearly marketing activities such as advertising campaigns.
Show project costs with a description.
Highlight values on budget tables.
Create a comparison of the budget and expenses for an annual summary.
Compare the status and features of products or projects.
List services with additional descriptions.
Try using those PowerPoint symbols to present your content visually in an elegant way.
All graphics are editable, so you can modify the colors and text. You can also extend further the collection with more PPT symbols (see Related Diagrams section). You can download the templates on Google Slides.
Fully editable in PowerPoint set of vector shapes fully editable with built-in PowerPoint tools, including
changing the filling and outline color of all shapes and icons
adding shadows
changing shape and size, rotating, flipping the object
putting shapes behind or on top of text
You can also download slide redesign instruction how to use these Table and KPI template (PDF guide here).
Authors
Design by infoDiagram's designer.
Contact: here
Slides included in this PowerPoint Presentation:
How To Edit
How to edit text & colors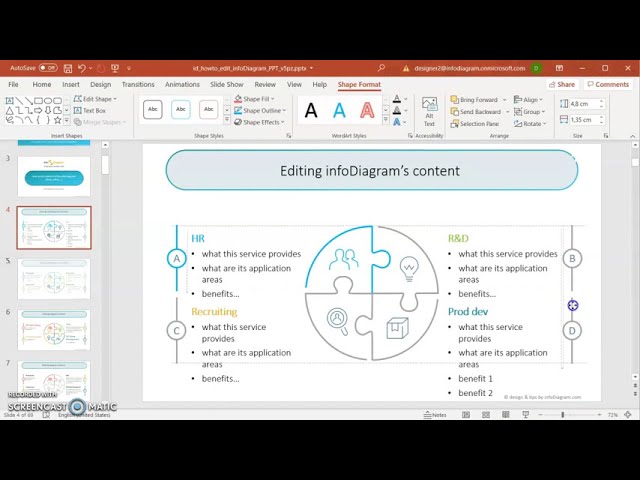 How to expand / shorten diagram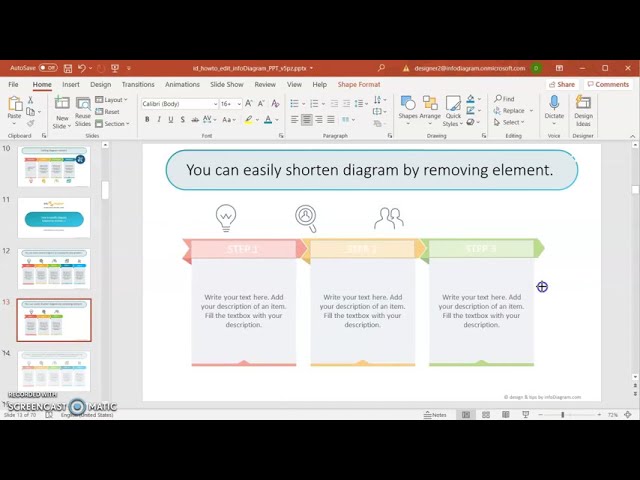 How to Replace Icons in infoDiagram PPT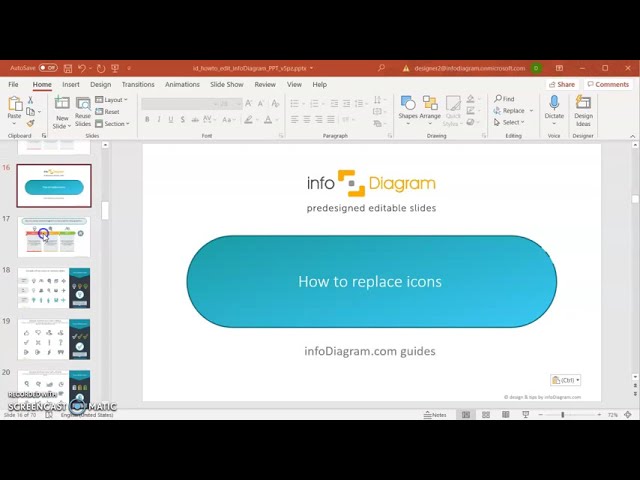 Creative Presentation Tables and KPI Outline Design (PPT Template)