infoDiagram >
Calendars 2023 timelines graphics US format (PPT tables and icons)
Reviews

Usage example

Description

How To Edit
Slides
Description
Predesigned 2023 Calendars and Timelines graphics editable in PowerPoint
33 calendar tables - Monthly calendars, two months, quarters
Yearly timeplans, Project plans calendars
Calendar graphics (33 icons): Event flags, Pins, Sticky Notes, Handdrawn markers and duration arrows, Deadlines signs
US weekdays calendar formats
fully editable style, size and colors
Content
Start planning for the months ahead and you struggle not to forget important dates and events, we have a solution for you - plan your 2023 year using monthly or quarterly with editable calendar graphics for PowerPoint. Use the calendar graphics -that way you'll be well-prepared and make the most of every opportunity that arises throughout the coming year.
Calendars 2023 graphics US format includes ready-to-use slides:
Calendar usage templates:
Specific month calendars
Calendar with place for notes
Quarter calendars on the white and black background
Yearly project plans:
Year or three year templates
Holidays design example
Timelines and project plans:
Project timeline illustrated with handdrawn and standard arrows
1st and 2nd half year calendar
Annual Calendar template
Monthly calendars showed in USA format:
Calendar templates for each month - from January till December- with place for notes
Monthly calendar examples with larger cells to note something inside them
Two month calendars templates:
Icons sets:
Calendar pins and flags, event colors and deadline signs, sticky notes, calendar icons, calendar handdrawn markers, duration arrows, handdrawn accomplishment signs
Why use monthly or quarterly PPT calendar graphics:
You can see all the projects you have to accomplish, you can plan how to arrange resources and time for them
Calendar slides are a good way to see what to expect during the next months. Deadlines and key dates can be underlined by adding a hand-drawn marker
Managing calendars is very simple, even for people who are not experts in PowerPoint
Slides are easily editable, you can replace or remove shapes and symbols as you like
Fully editable in PowerPoint
set of vector shapes fully editable by using built-in PowerPoint tools, including
changing the color of the icon filling and its outline
adding shadows
changing shape and size, rotating, flipping the object
putting shapes behind or on top of text
See editing demonstration in
our HowTo Videos
.
Authors
Slides included in this PowerPoint Presentation:
How To Edit
How to edit text & colors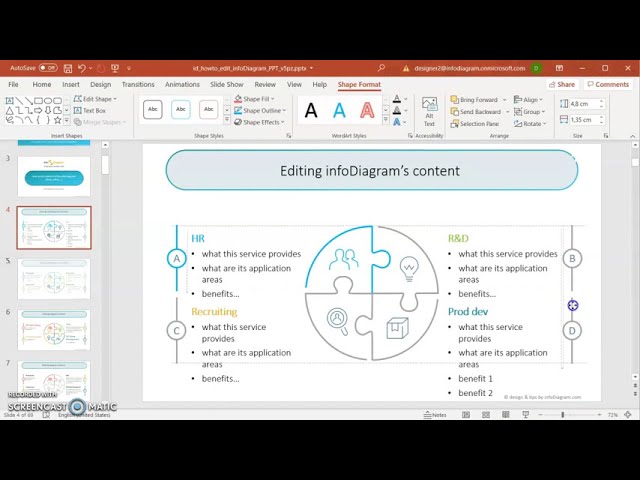 How to expand / shorten diagram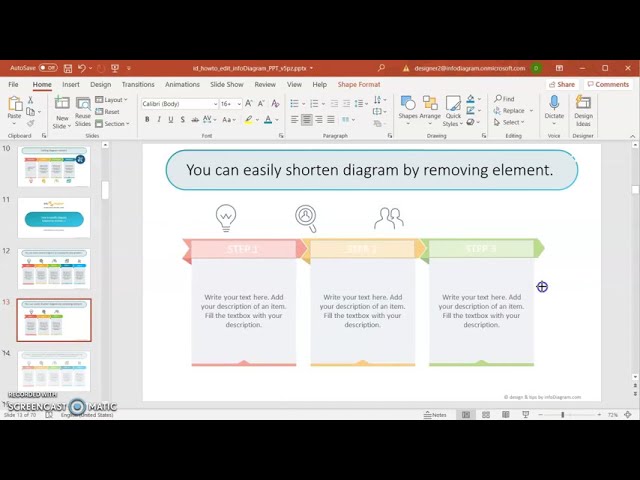 How to Replace Icons in infoDiagram PPT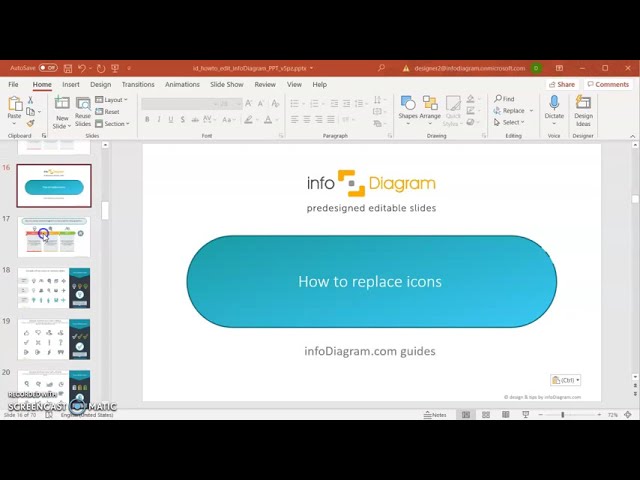 Calendars 2023 timelines graphics US format (PPT tables and icons)